This morning I was awoken at 5.50am by Evelyn wanting a feed. Nothing unusual there of course – she still wakes often overnight. Her twitchy seizures startle her out of sleep and then she feeds for comfort. Once she'd finished her feed, I put her back down into her cot, hoping that she would at least sleep until our alarm went off at 7am.
No luck – she was awake and wanted to play. Again, nothing unusual. I keep a few toys in the bottom of her cot for mornings like this. If I turn on her light mobile, she can bash it and play while I catch a few minutes extra sleep.
I rolled over and all was well until ten minutes later, when Evelyn woke me up by bashing me on the face with her tiny cold hands. Turns out she's worked out how to wiggle up the small ledge between her (three sided) cot and my bed, to make her way to my head.
She looked thrilled with herself, of course. Can you blame her? She can now wiggle herself to Mummy overnight whenever she wants. New skill mastered! Plus 10 experience points! Minus 4 sleep points.
Lucky she is adorable and does things like giving me a round of applause when I get her up after her nap, and waving bye bye at every opportunity. And she's such an old pro at giving blood now that she didn't even cry during her blood draws on Tuesday – leaving Nathan and I in a little bit of shock. We'd been dreading it and then nothing. She just sat there and played with the tourniquet end.
My baby is growing up.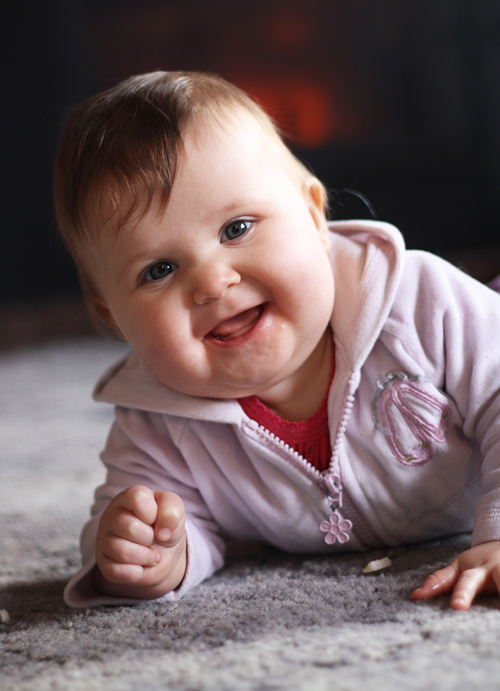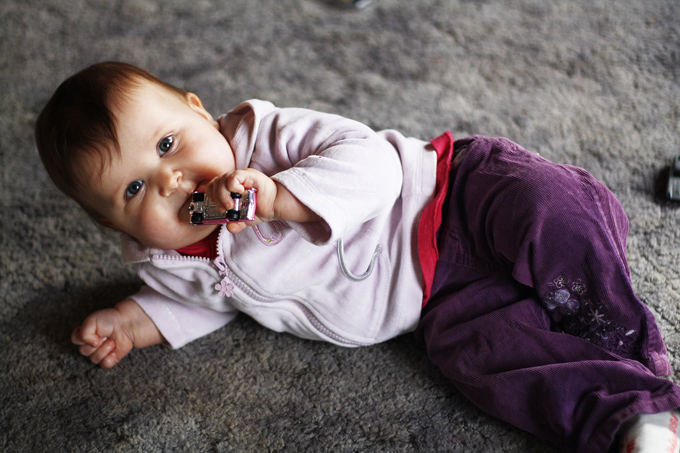 { 9 comments }