I'm working on the shop website today after realising last night May is almost over.
Where did the time go? I DON'T KNOW BUT SEPTEMBER IS GETTING CLOSER hold me.
Part of getting the website ready is doing bits and pieces each week so that once September is here and the final paperwork is finalised, I don't have to spend a week adding all the products, their descriptions and details.
This means, product shots!
And because it's Sunday and I haven't yet managed a proper breakfast or cup of tea yet (Eve is quite unwell and has gifted Amy and I with the plague), I thought I'd share the photos here first.
You guys like soap photos, right?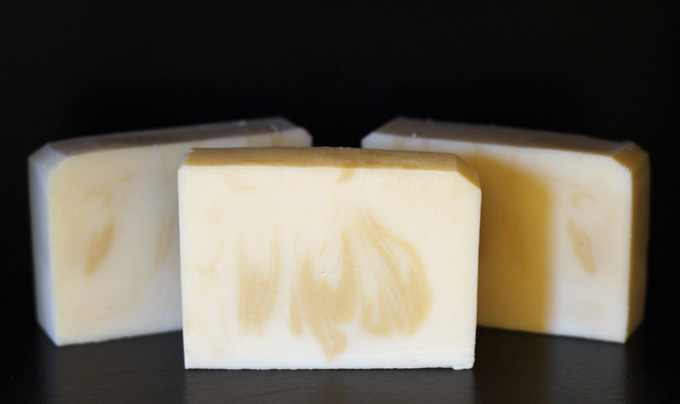 Above: Lemonade soap. Sweet and sharp, this fragrance smells exactly like lemonade in summer.
Below: Lemon hand soap – "Potter's Soap" designed for ceramicists who constantly have their hands in and out of water, and covered with drying clay. Also good for anyone who has issues with soap drying their skin. Scented with a tart lemon smell.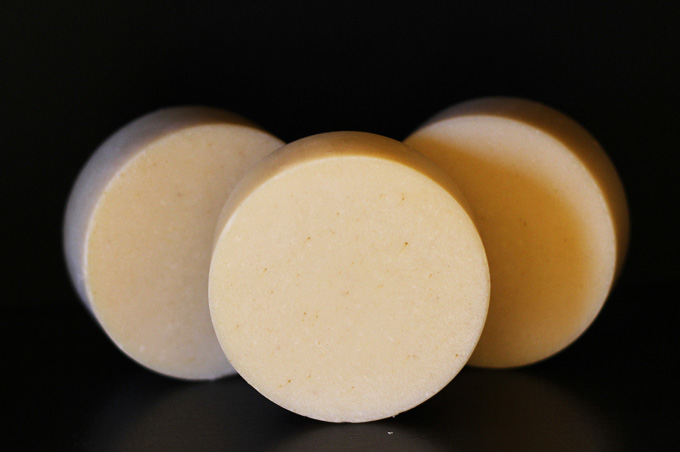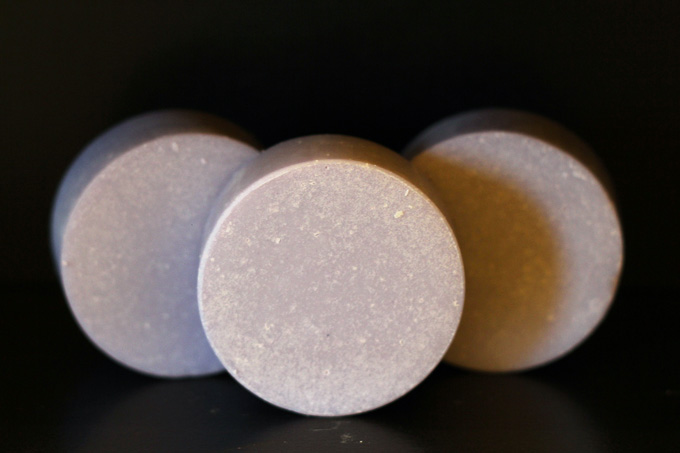 Above: Luxurious Lavender Hand Soap – another "Potter's Soap"
Below: Hunter's Night soap.  This fragrance is described as "Very sexy masculine scent, with notes of exotic woods, musk, oakmoss and hints of lime and cyclamen " – I just think it's delicious. My whole house smells like this one. You can see the discolouration on the edges, over the next fortnight the soap should turn a glossy brown.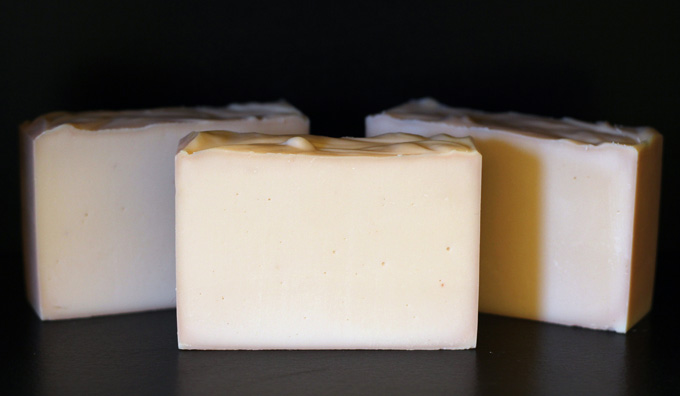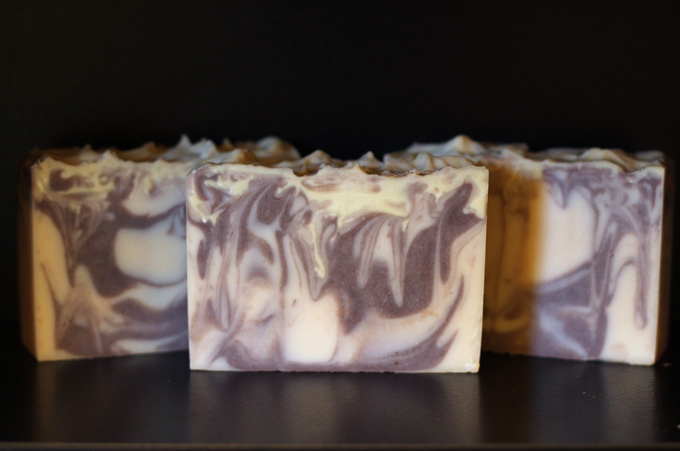 Above: Wild Wild West. I probably need to rename this. The fragrance: "Top notes of Tumble Weeds, Basil Leaves, and Tonka Beans; followed by middle notes of Brushed Suede, Earthy Patchouli, and Amber Stone; all sitting on manly base notes of Aged Saddle Leather, Red Cedar, and Full Musk."
I can't promise I can smell all those scents, but it smells smoky and sexy, with an undernote of saddles and horses.
Below: Dragon's Blood.
I held off on buying this fragrance, worried it would be too hippy. However, I can see why it's such a best seller for people who make soap.
Warm, woody and earthy scent, with notes of amber, vanilla, sandalwood, patchouli & light tones of powdery musks and hints of asian florals to bring out subtle spice undertones.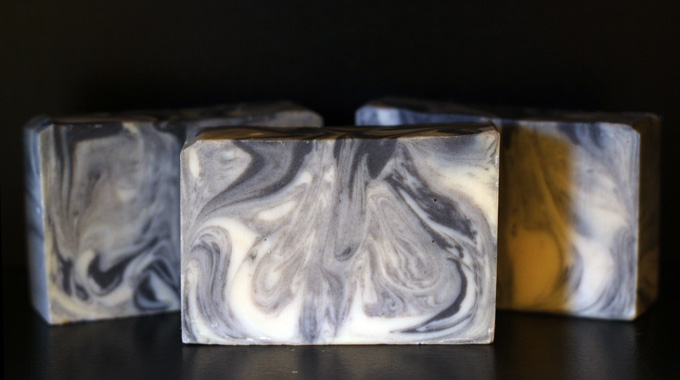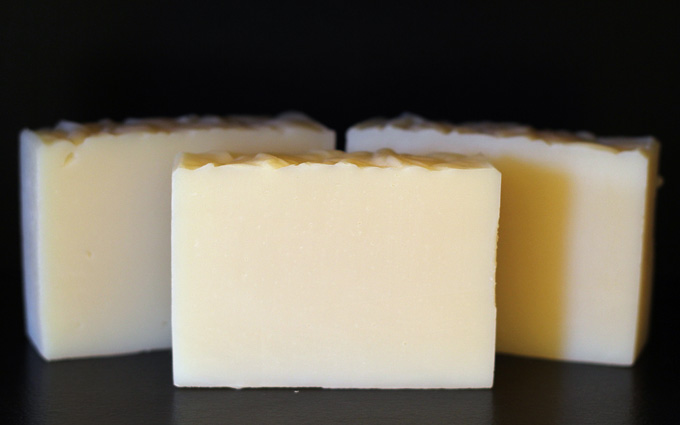 Above: An unscented soap with beeswax. There is a very faint smell of beeswax and honey in this soap still, but nothing artificial to bother people with sensitive skin.
Below: Spearmint and Eucalyptus.
Originally I thought I'd use these smells to make a scrubby foot soap, but it's so nice I made regular bath soap with it too.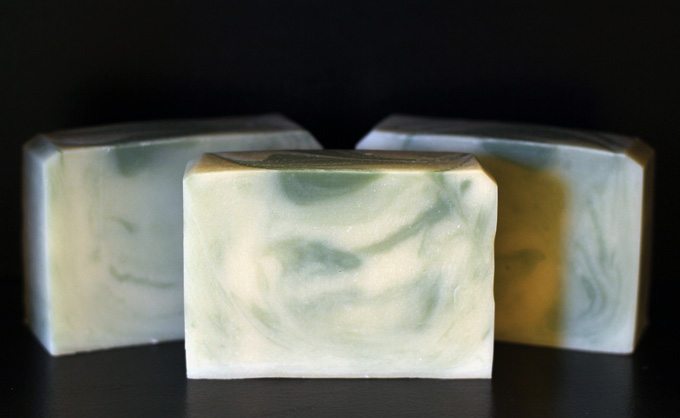 Edited to add:
If you're interested in being notified by email when the soap shop is about to launch, you can sign up for my email list right here. HANDY DANDY.