Five years ago, I was two minutes away from giving birth. The midwives and my husband were frantically trying to help me out of my pants as the urge to push overwhelmed everything.
Isaac arrived in a rush. A giant burst of energy and BANG, I was a mother again. He delights me every single day, and now he is five and I wonder where the years have gone.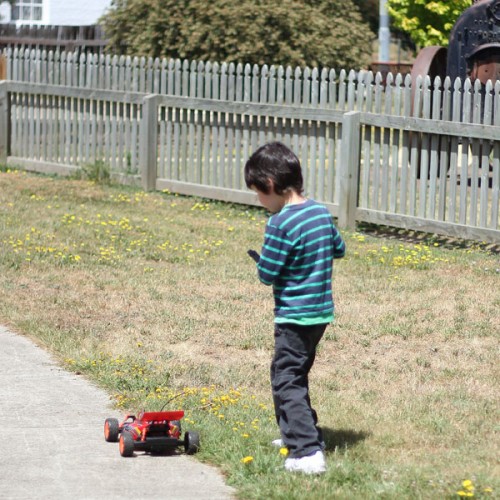 I made a giant cake – banana cake with salted caramel buttercream. It was divine, but after three weeks without any sugar, much too sweet. I'll make it again, but drop the sugar content a lot.
It's been interesting, not eating sugar. Yesterday was the first sugar I'd had since Jan 1 (I was making buttercream and it needed taste testing, obviously), and today I woke up bleary and feeling like my head was full of cotton wool.
Needless to say, I think quitting sugar is having a huge difference on my health. BONUS.
Isaac had a great day at the park, having a BBQ with our family. All of his presents were a big hit and he is very excited to be FIVE finally. He starts school in a little over two weeks and he's excited.
So am I, frankly.