It's 9.21pm and everyone in my house is asleep, except for me. This is unusual enough that here I am, remarking upon it to you. It's almost a decent hour and I have some alone time to write.
Of course, the kitchen needs cleaning before I sleep, and there's another load of laundry which needs doing. The wood needs fire, and I need to tweak a lotion recipe. Not to mention the 500 odd soaps I need to make to even have a chance of keeping up with the Christmas rush.
That said, life is good. Well, good-ish. The lead in to Spring always messes with my mental health as I desperately wait for the trees to wake up and the sunshine to hold more than a little warmth. It's this time of year I start craving long hot days and coconut oil I don't have to hack out of the bucket with a chisel and brute strength.
Evelyn is growing up, which is both a huge relief and bittersweet. I have enjoyed her babyhood, but I'm ready to be done with little kids (barring of course, my nephew, who is sweet, adorable, and not keeping me awake all night). Eve turned three, we threw out all the bottles in the house, bought her a packet of knickers, and off she's gone, jumping from toddler to little girl in a matter of days.
Business is good. I'm busy, sometimes crazily so, other times, just enough to make me wonder what I used to do with all my spare time. I'm careful with my health, napping when I can and handing most of the housework over to Nathan, who continues to manage the household beautifully.
It's nearly Veronica Foale Essentials first birthday, and if you're in the market for soap, use coupon code HAPPYBIRTHDAY2015 at checkout to get 15% off.
I always feel a little odd sliding in those little nuggets of marketing, but it is what it is, and I really do want you to buy my soap, because it's lovely and everyone should indulge in good quality skincare.
I almost cannot believe that it's been a whole year already, but there you go. Time flies when you're having fun. I spent the day yesterday packaging 200 soaps ready for September markets, and there's now room on my curing shelves to frantically make more soap. Christmas is coming and we're almost ready for it all.
But in the middle of all this – and don't get my wrong, I am happy, incredibly so – I miss writing. I miss fiction. I miss rolling the words through my fingers, spinning a story. I miss the instant gratification of a good piece of writing. I miss the quiet adoration of blog fans. It seems a little strange, but writing feeds my desire to perform in the public eye in a way that soap making doesn't.
Of course, I expect everything to find a balance in the next two years, as Eve gets older and stops clinging to my legs quite so much.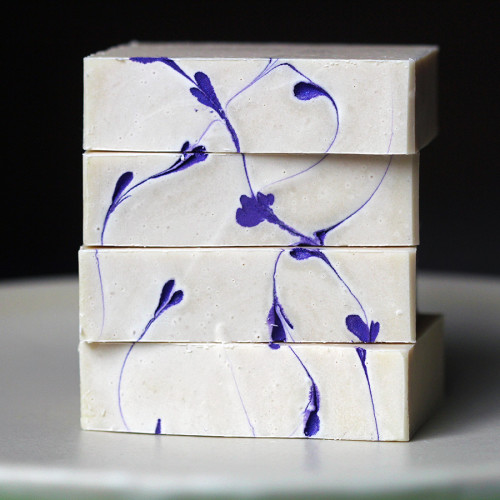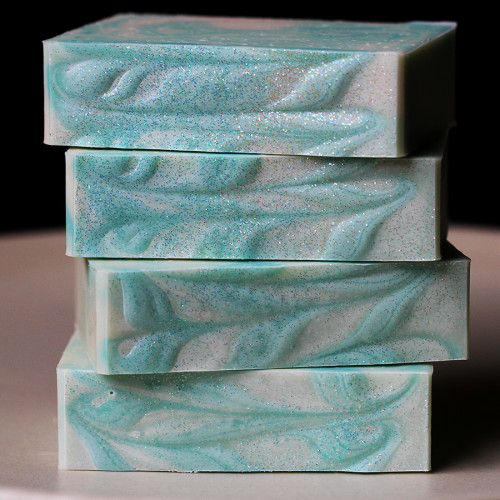 Finally, take a moment to look at how big these children of mine have gotten. LOOK AT THEM.
Amy turns 9 in another 12 days. Can you even believe that, Internet?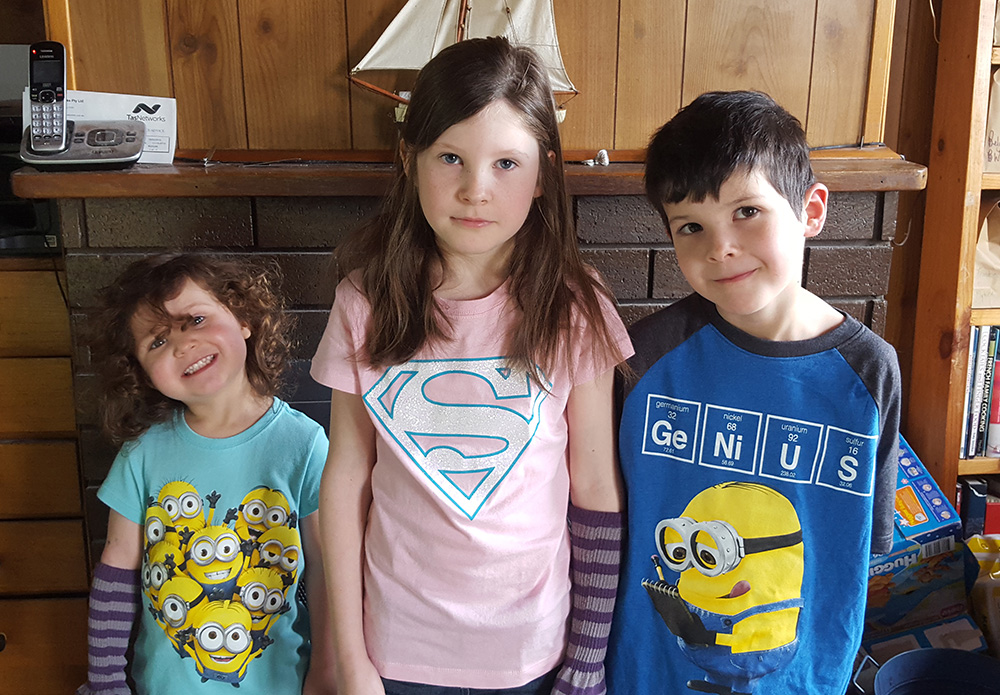 I'm going to try and write more often, but we'll see how that goes as the market schedule increases and the Christmas crazy begins.