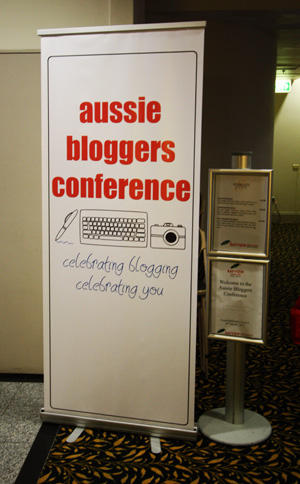 It felt quite surreal as I actually got on a plane on Friday morning and then suffered through the flight to get to Sydney. Watershedd collected Mum and I from the airport and I was so grateful, as after that flight I don't think I would have coped well on a shuttle bus.
Saturday I woke up a bit before 5am and played around on twitter while I waited for Mum to wake up and talk me down off my ledge. I was freaking out a leeeetle bit as we got ready and headed down for breakfast, so as to be ready for registration on time.
Can I just quickly thank my amazing meet and greet team? You guys were amazing and you made the difference for me, between the morning being fun, or it being tear your hair out stressful. These amazing women volunteered to help man the registration tables, hand out swag bags and name tags and show people to their tables, as well as being just genuinely welcoming faces to all the nervous attendees. We couldn't have pulled it off as easily as we did without them. I'd gotten a few panicked texts from members of the team who were running late (trains not running, sick children – usual stuff) and they were more worried about letting me down than possibly not making it in for the first session.
So, thankyou. You guys were amazing.
Everything flowed smoothly and went beautifully and I got to meet so many amazing people that I am still buzzing.
I moderated the "My Blog, My Story" panel and I would just like to thank the women who spoke.
Tiff from My Three Ring Circus
Kelley from Magnetoboldtoo
Karen from Miscellaneous Mum
Kim from Frogpondsrock
Carly from Tune Into Radio Carly
and Lori, from Random Ramblings of a SAHM.
These women made the room laugh and cry and their stories were so powerful. If you're not reading them, I really think that you should be. It was a pleasure moderating for them, even if all I did was introduce them and hug them once they were done.
I learned a lot, met even more people and came away knowing that this blogosphere? It's a bloody good place to play and work in. I cannot wait until we start organising 2012, after the success of this one. Melbourne is the idea, as the survey we asked you all to fill out in the beginning had Sydney first, then Melbourne next. Sharing the love around.
I had so much fun, thank you for all the support in the leadup and the reminders that I would be okay.
Oh and the keynote speech that I was meant to be reading, but was told I wasn't able to because we were apparently running overtime? You can find it here. It's one of my favourite pieces of writing.
And now, I leave you with photos because I appear to have picked up some kind of bug and I was awake throwing up all night. ALLLLL night. Fun times, fun times.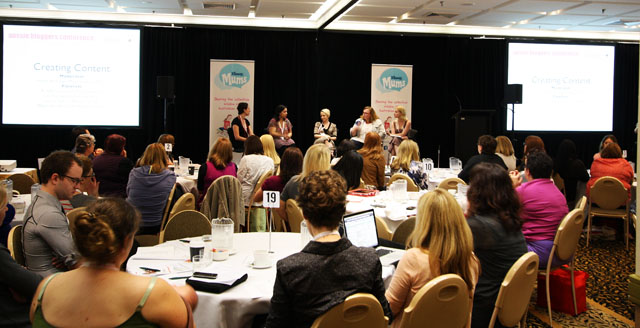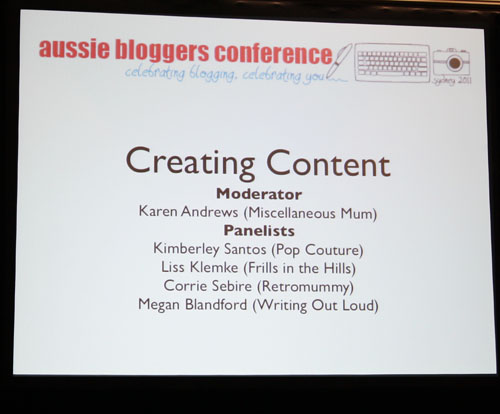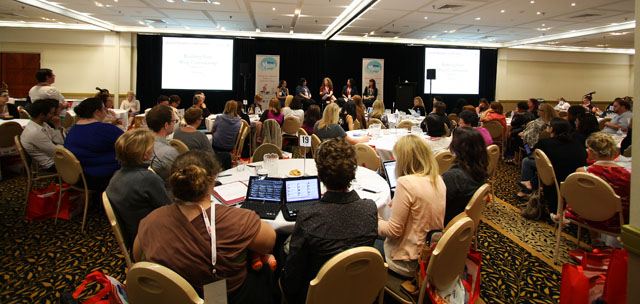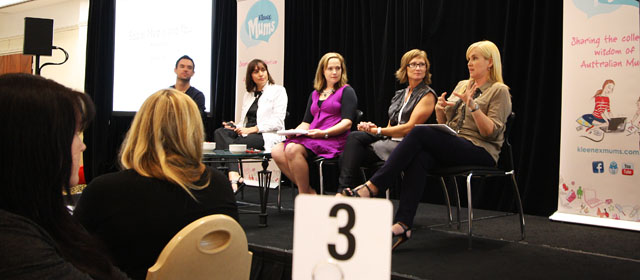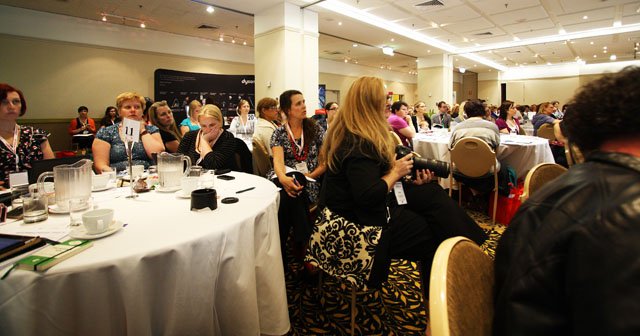 Can I just thank my fellow organisers who helped to make this thing reality. Nic, Karen, Tina and Brenda. It's was awesome fun, didn't we do a great job?