This morning, as a kitten napped in front of the fire, Evelyn commando crawled over to her, grabbed her by the head and then shoved her in her mouth. When I rescued the kitten, Evelyn rolled over onto her back, looked at me and clapped her hands.
She's very clever, this baby of mine.
Tomorrow she has bloods to check for markers of a neuromuscular disease. We will hold her flailing body down (again), while the nurses poke her with needles (again) and we try not to take the screaming too much to heart (again). Holding my baby through a blood draw is one of my least favourite things to do, beaten only narrowly by holding my baby during a lumbar puncture and sawing off my own feet without anaesthetic.
But as far as Evelyn goes, she's doing really well. She tries to eat the kittens, tangles herself up in towels left on the floor, plays peekaboo and claps her hands.
What more could I ask for?
Last week:
She likes to eat her toast reclined sideways in her bouncer, head resting against the edge. She giggles when I kiss her tummy and is so very pleased to see her siblings, especially Amy when she gets home from school.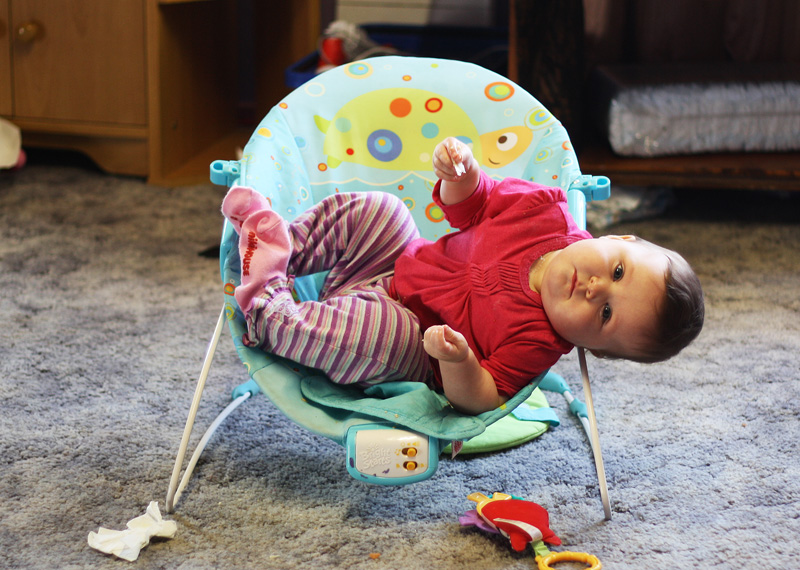 { 9 comments }