Friday night, we shaved off most of my hair as part of The World's Greatest Shave. Saturday morning, I tidied up the long ends so it's a neat #4 cut. It's COLD, Internet.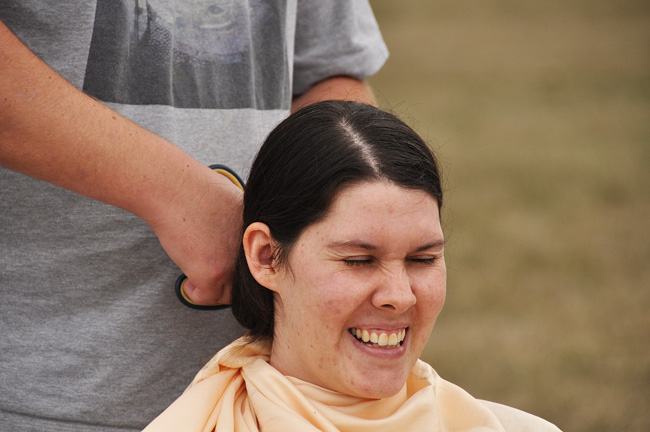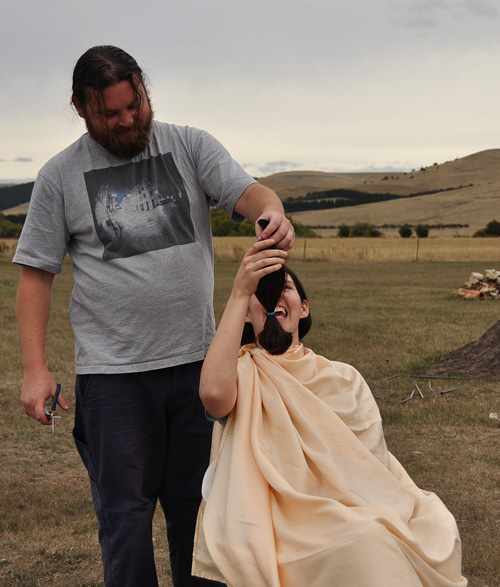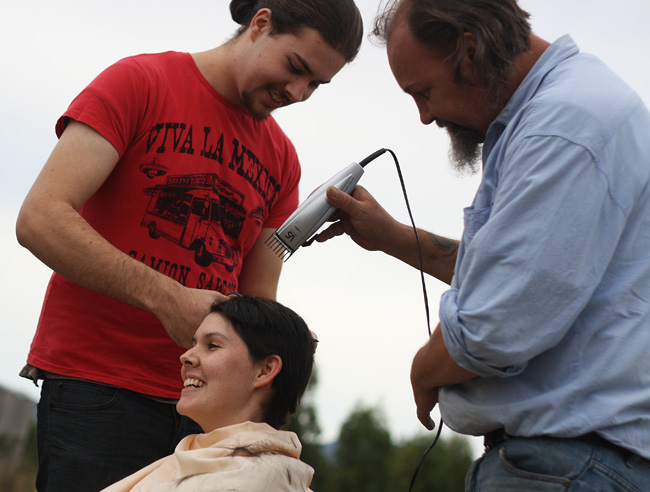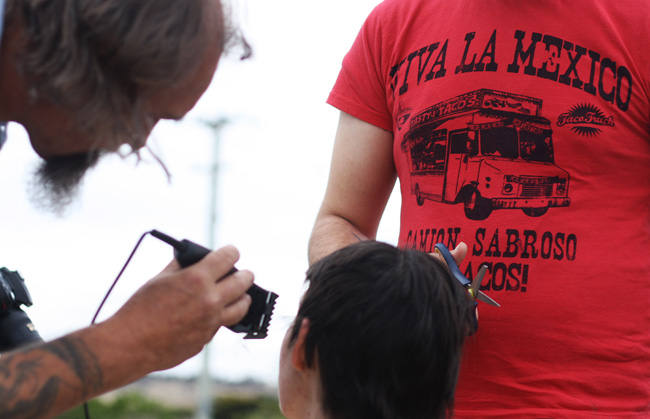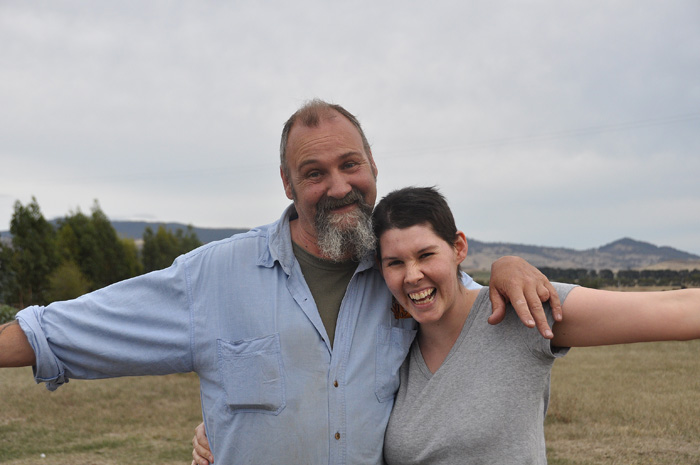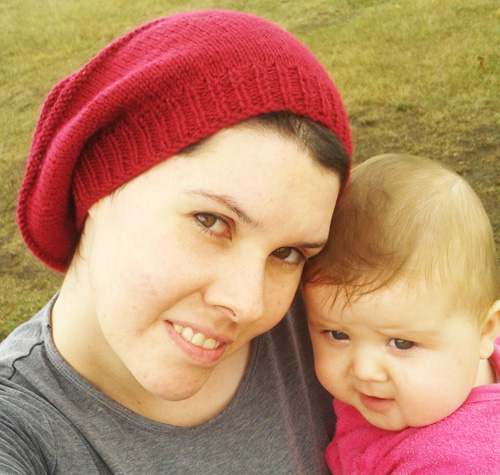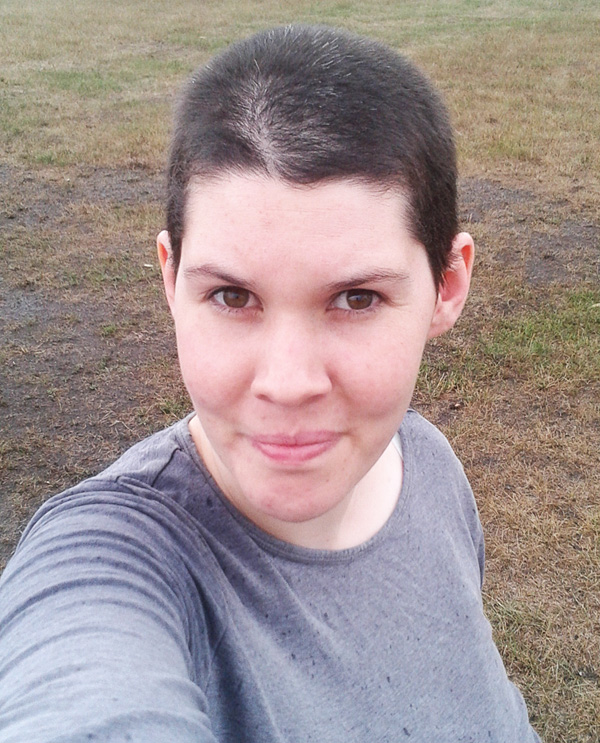 Ignore the grey. I'll dye it pink or something next week.
I've raised $1265 so far for the Leukaemia Foundation, but there's still time to donate if you've got a spare $5 in your bank account.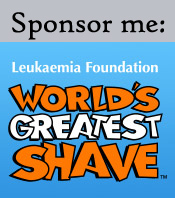 I am so grateful for hats right now. Leigh knitted me the lovely red hat I'm wearing up there and I'm currently wearing a hat that Sharon knitted for Mum last year. THANK YOU BOTH.
{ Comments on this entry are closed }