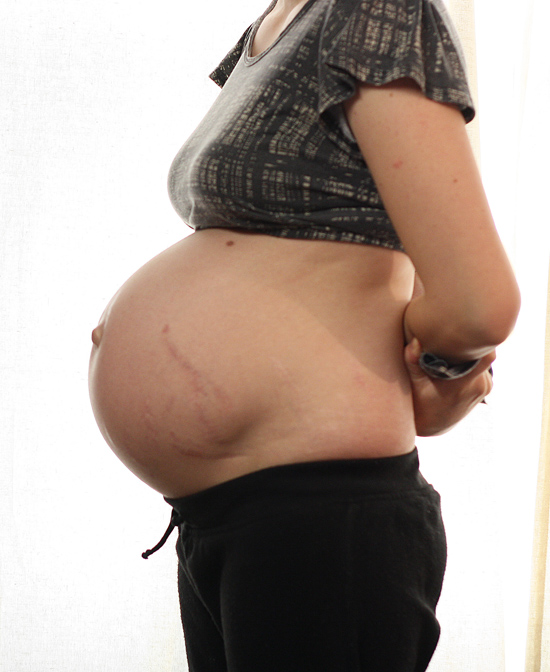 Here I am at almost 35 weeks, by the original reckoning. Of course, no one knows anymore exactly how far along I am, so who knows? It's possible I'm 38 weeks, and probable that the babe is measuring close to 39 weeks at this stage.
Me however, I'm in the hell that is prelabour. Crampiness, pressure, bloody show and not a baby to show for it. It's pretty crap. The hell that is prelabour means that my creative thoughts are limited to:
"Prelabour sucks."
"God I am sick of being pregnant."
"Dear baby, can you just come out now?"
"This sucks."
Which, as you can imagine, is not terribly conducive to writing a blog. I'm also trying to get my headspace sorted out, because the last time I was this pregnant, my grandmother was dying. It's a bit headfucky and I miss her terribly right now.
In conclusion, I'm very ready to meet my daughter, and grief is not a linear event.
How are you?
{ Comments on this entry are closed }