Today is a catch up day. My curing shelves are being steadily emptied and I haven't had a chance to fill them back up yet. So I'm making soap, writing things, catching up on my freelance work, and probably making even more soap.
There's something soothing about soap making. You follow a formula and voila, you get a usable product at the end.
But it's the pouring, the swirling, the cutting – those are the things which do it for me. Cutting a beautiful soap for the first time. Seeing how smooth it is – provided of course you didn't fill it with air bubbles accidentally (it happens, a lot).
You can feel if there are air bubbles. It's a feeling in the cutter, a sound, a sensation. You know before you even look, how smooth that cut side of soap is going to be. A perfectly smooth side of soap is just so pleasurable to look at.
Not that air bubbles affect anything really, except how it looks before it's used for the first time.
And that moment, between running the soap through the cutter and picking up the first bar to check the design. Is it going to be amazing? Have you messed it up? It's Schrödinger's soap and you won't know until you take the plunge and actually look.
Then you wait. And wait. A good soap is cured for at least 4-5 weeks, but you can test the end pieces after a few days. How does it bubble? How does it smell? How does it make your skin feel? Do you just want to roll around in it for days? (Usually, yes)
I really love what I do.
Lemongrass soap, made with goat's milk and scented with Lemongrass Essential Oil.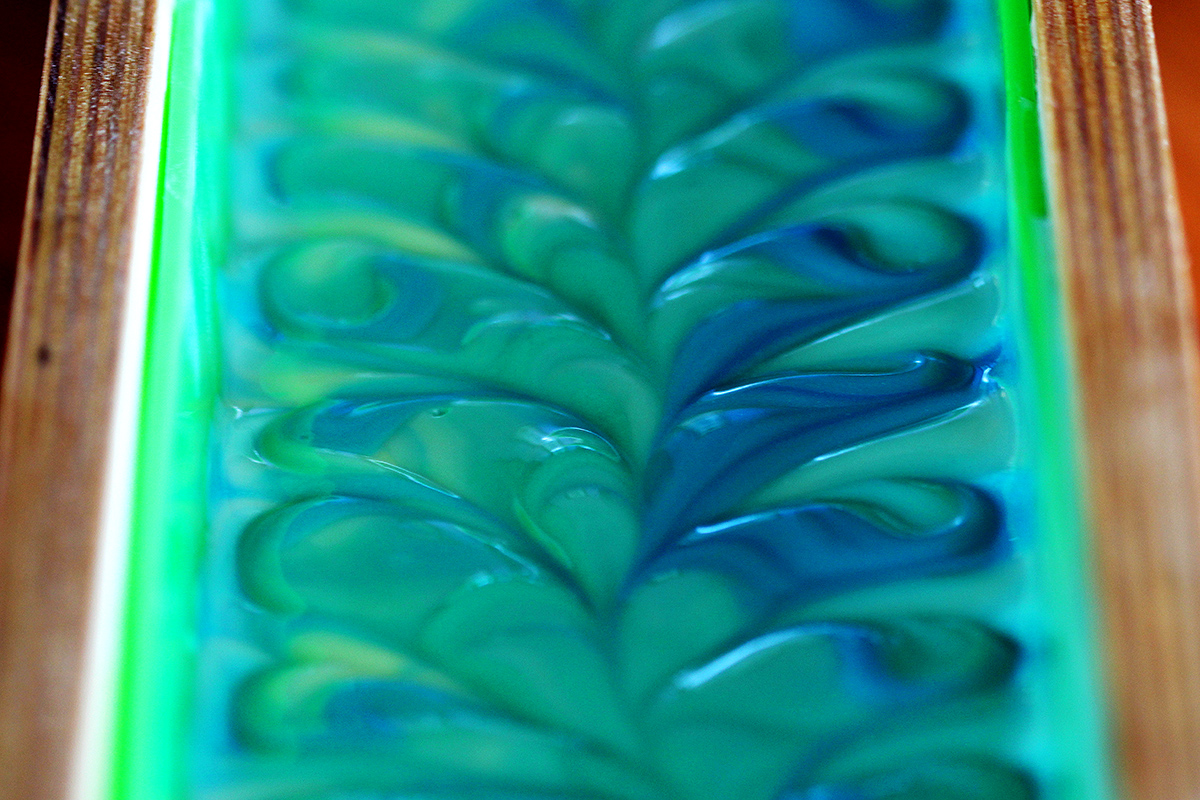 Sweet Pea Soap, with Goat's Milk. Pretty pink swirls throughout.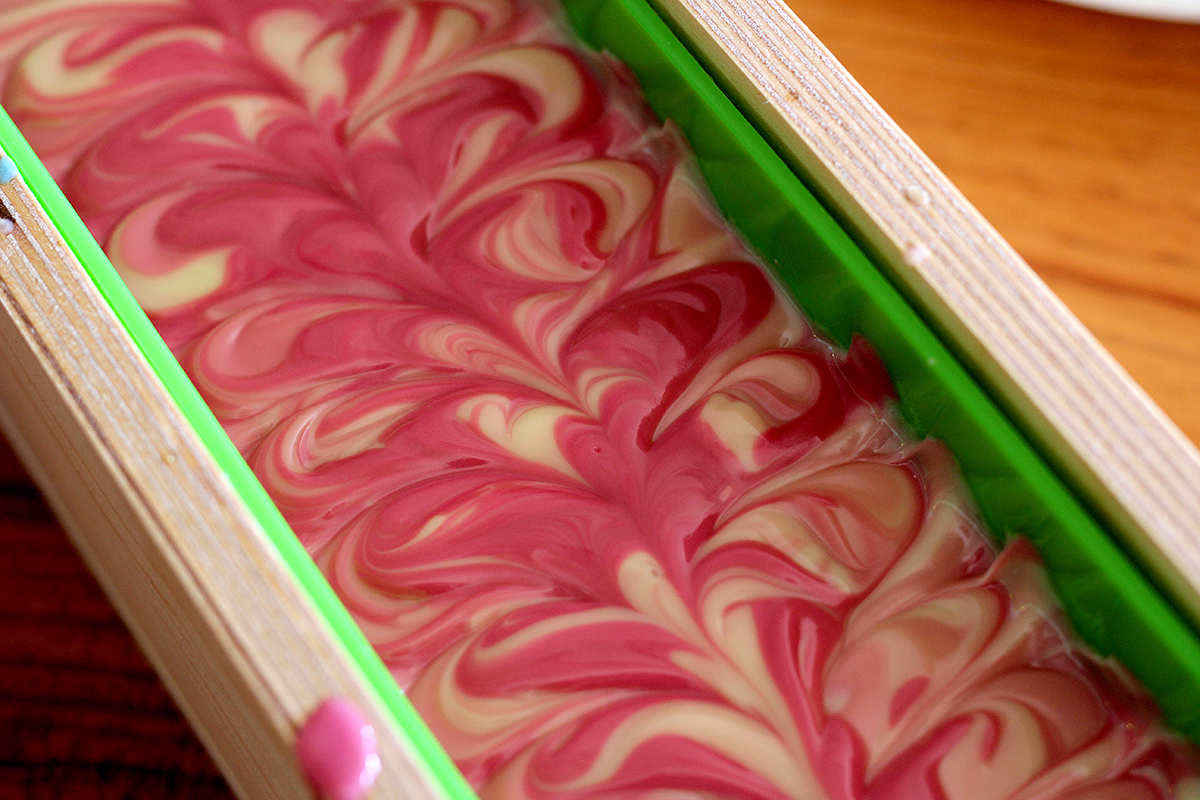 { Comments on this entry are closed }