I was reading this article earlier, from the Journalists who travelled the path of asylum seekers, when Amy appeared over my shoulder, interested in the photo of the little girl curled on her father's lap.
I explained a little about asylum seekers and why they were coming to Australia and how. Her face fell when I explained that our Government doesn't allow asylum seekers entry to Australia any more.
"But they just want a better life Mum" she explained to me, "they should be allowed to come to Tasmania. It's safe here!"
She thought about it for a little while, skipping away and going back to her drawings, before asking what she could do to help.
"Could I write a letter?"
"Of course."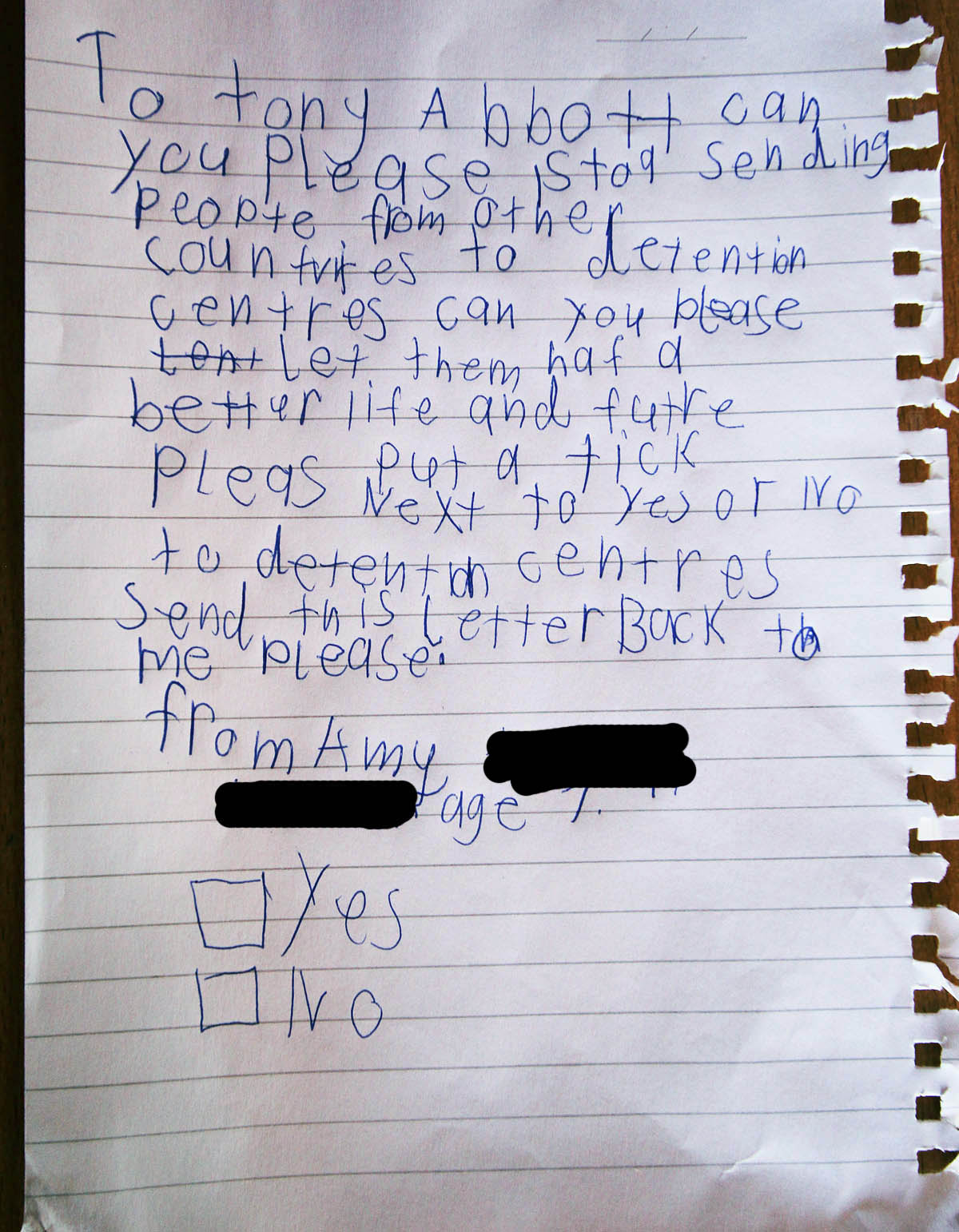 "To Tony Abbott,
Can you please stop sending people from other countries to Detention Centres. Can you please let them have a better life and future.
Please put a tick next to yes or no to Detention Centres.
Send this letter back to me.
From Amy
Age 7″
I read this week about the mother separated from her newborn son by bureaucracy and red tape. I read of asylum seekers who desperately want a new life here, in this, the Lucky Country, and I wonder what happened to our sense of shared humanity.
Where did we go so wrong.
What happened to us Australia?