I am eternally optimistic. Stupidly so, sometimes. Things will get better, it will be okay, we'll get through it.
This is of course why I was busy packing the car with all of the market set up last night, despite knowing that rain was forecast for today. A lot of rain. Because maybe it would be okay. It might not happen. It might be gorgeous weather. This is Tasmania, you can't count on anything.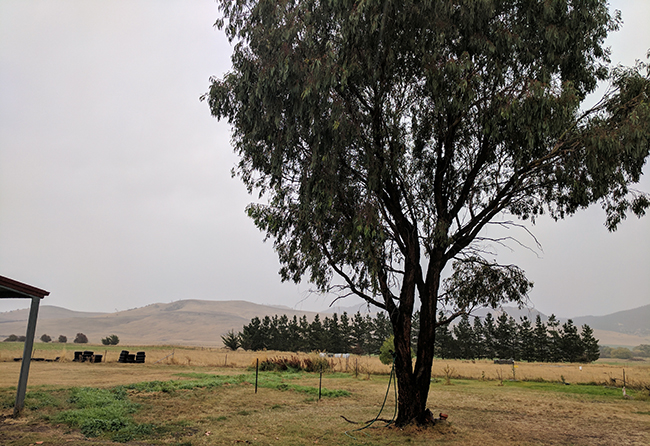 Of course, I was wrong, and when it was pouring at 5am I lay in bed wondering what the best course of action was, right up until Evelyn woke up having an asthma attack and I had to get out of bed to make sure she could breathe.
After fixing her, and spending a lot of time looking at every single weather report I could get my hands on, while talking to Mum, I decided to stay home.
That wasn't the end of it though. Because the angst. So much angst. I hate cancelling, and I hate letting markets down. Especially Autumn Fest which is one of my very favourite events to attend ever.
However the idea of setting up a marquee in a thunderstorm and then standing alone in the pouring rain all day, in a marquee filled with soap, unable to leave – well. That was the kicker for me.
So no market today.
Of course this means you benefit, darling readers, because I am having a 20% off wet weather sale. If you use the coupon code WETWEATHER at checkout, you'll get 20% off, and you won't even have to come and stand in the rain with me.
It's absolutely bucketing down outside now, and I know I made the right decision, snuggled up writing this in a warm hoodie and yoga pants, with a cup of hot tea, rather than scarves and boots with a thermos of rapidly cooling hot chocolate.
Tasmania in Autumn. Fun times.