This is Evelyn this morning frustrated because she's an almost-toddler and toddlers are easily frustrated: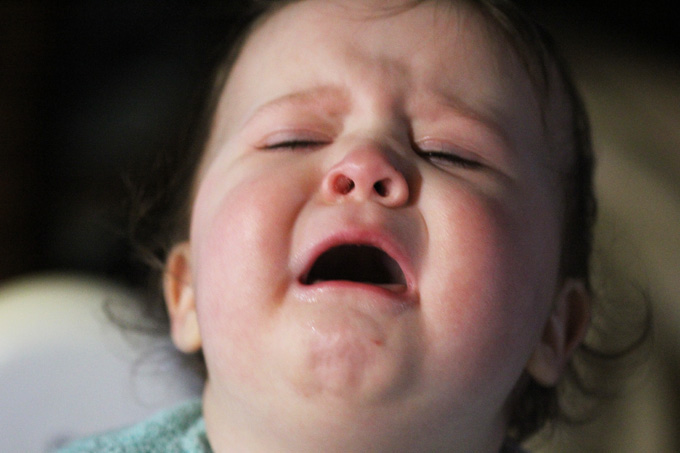 And this is Evelyn five seconds later after I showed her the photo I took of her crying: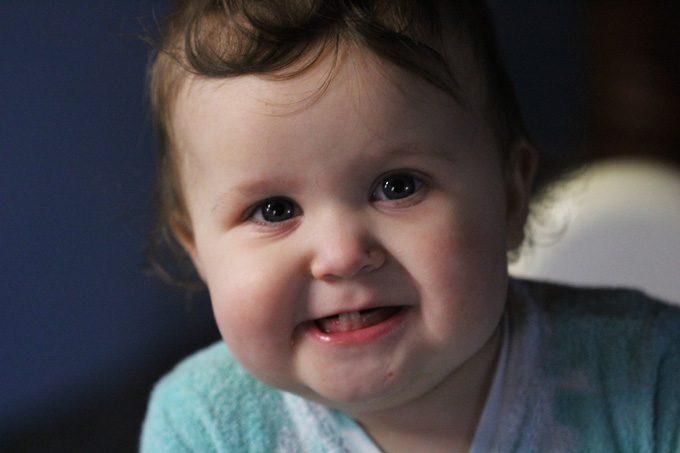 Because it turns out, when you're almost thirteen months old, hamming it up for the camera is great fun.
Give me an angry face Evelyn.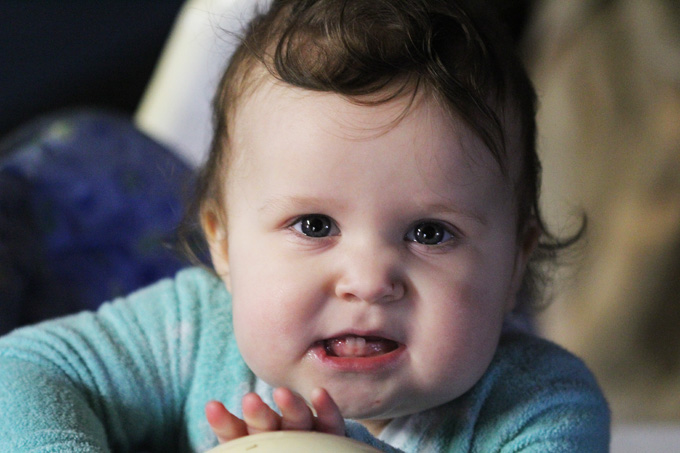 You're trying? I don't believe you. Are you a happy baby? Show me happy?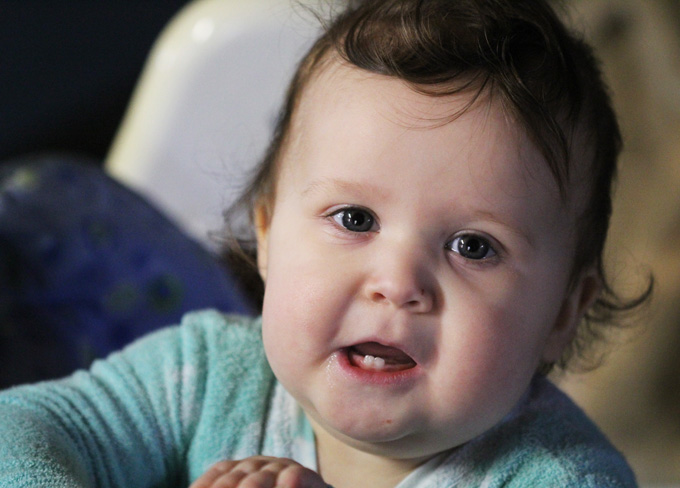 Okay. You need to work up to it. That's okay, I'll wait.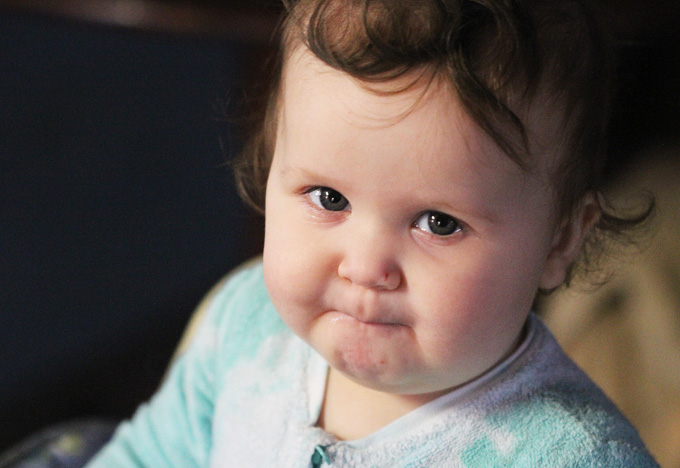 I know I'm silly. You don't have to tell me. Am I embrarassing you Evelyn? Is face pulling and camera dancing SO last month?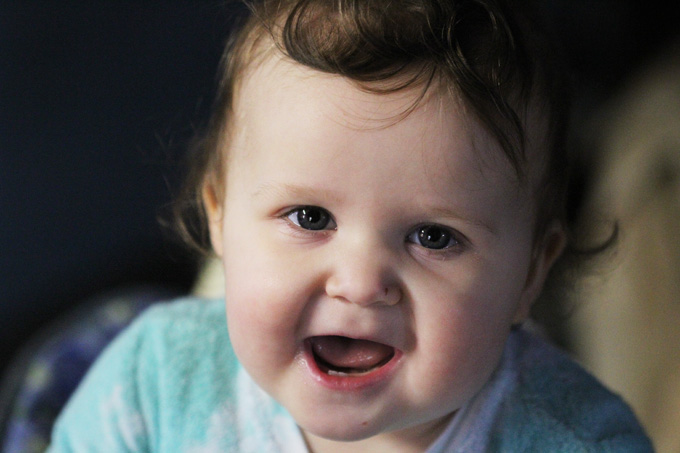 There's the happy baby. Thank you.