So, the great plumbing disaster of 2012 continues and I have been stuck peeing in a bucket since yesterday afternoon. For a pregnant woman with a baby bouncing on her bladder, this is not my idea of fun.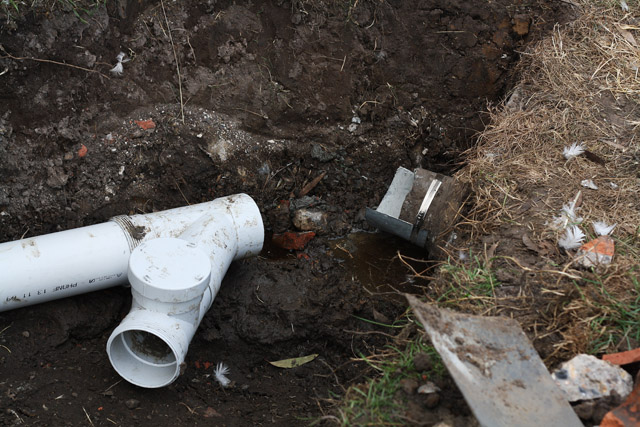 On the left, you can see the toilet pipe, that attaches to my outside toilet, with the spot for the new pipe (for the NEW TOILET!!!) to attach. On the right, you can see the septic tank. You will notice that they are not joined together, therefore, no peeing in the toilet for us.
[I will point out here that the water you can see is not pee, but muddy water from the small water tank that was left dripping. I know, I thought that was excellent when I discovered that this morning too.]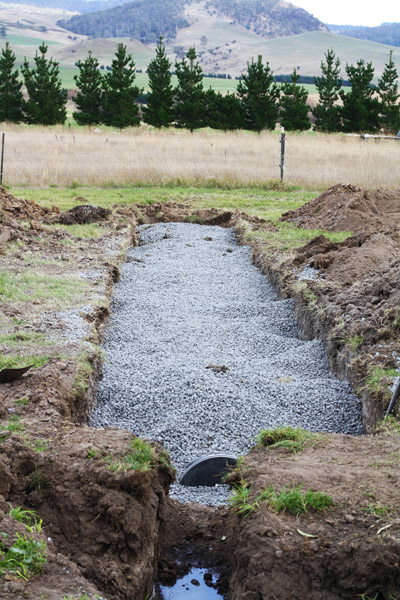 The grey water pit is finally dug and filled back in, although it too, is not connected. Nathan grumbled something about having to dig something and poke a pipe somewhere, but my brain had switched off.
This morning however, it was finally connected enough so that I got to have a shower, while cackling gleefully to myself. It's the small pleasures in life, like a hot shower, when you've been washing in the sink for the last three days because we were to avoid putting as much water down the drain as possible.
Sure, there is now a large puddle of shower water sitting at the base of the pipe Nathan has to work on, but it smells like shampoo at least.
Like I said, it's the little things.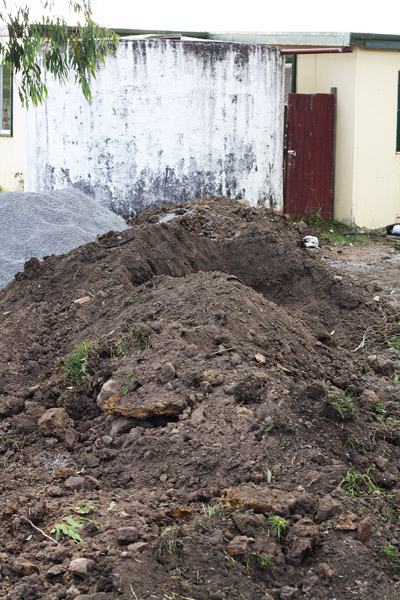 Aside from the fact that at the end of this, we'll have fixed a problem that we've been procrastinating about since we moved in, AND we'll have an inside toilet (in the next few weeks), the only good thing about all this digging and dirt is that I have a blank canvas in which to discuss grown up things like landscaping and the relative merits of different grass seeds. I'm angling for flowers and trees in this spot, which is where the car used to get parked.
Flowers and trees are much nicer than a car.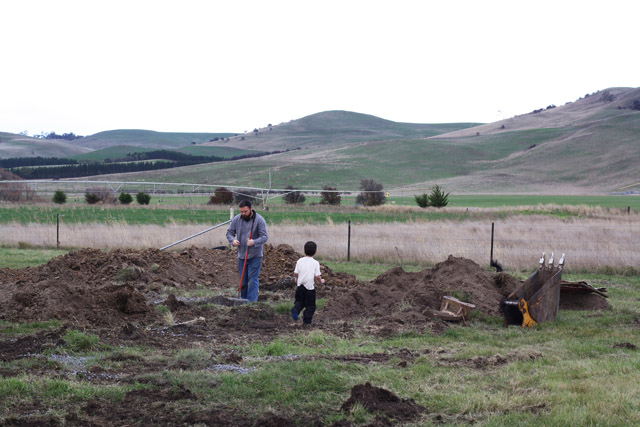 There is a lot of dirt piled up out there. And you know what children love? DIRT.
Despite me not being able to shower because "FOR THE LOVE OF GOD, DON'T PUT WATER DOWN THE DRAIN", we've had to bath the kids every night since work started. Piles of dirt and gravel are irresistible, apparently.
I'm told that the regular outside toilet will be hooked up and working again by tonight, but in the meantime Internet, I am peeing in a bucket. I know. My life is so cool.