– There would be no talk of a leadership spill before it happened.
– The entire spill and speculation would happen via email.
– There would be no face to face discussion about it. Ever.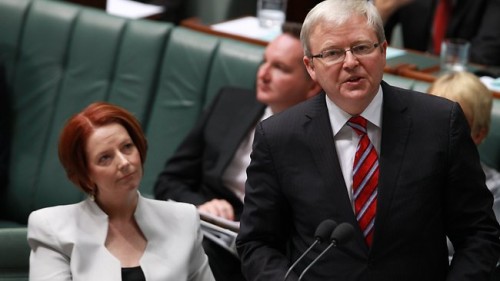 – The Australian people wouldn't know what happened until Julia and Kevin refuse to attend the same event.
– Someone will be left standing on their soapbox screeching about "the good of the community" and how "they're TEARING US APART".
– Support will be silently given and received.
– Any information made public will have an overtone of "we know what's best for everyone, so follow along and don't worry about a thing".
– The second-in-command will let the power go to their head, and end up trying to micro-manage the ensuing conversation.
– Everyone else will be entirely confused about what is happening, but they will all agree that it was a terrible terrible thing and please can't we just move on.
AND
– At the end of the day, you will be left with split factions, who seem to think that they control some sort of power.