Meet Roger and Pam. They are Jellybabies.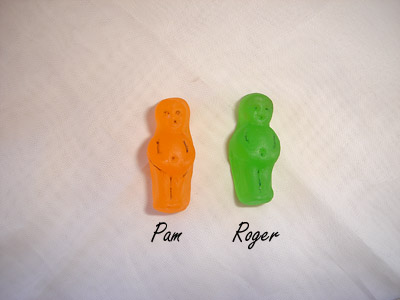 Hello!
Roger and Pam are in love. Luckily for them, there was nothing standing in the way of their love. So they got married.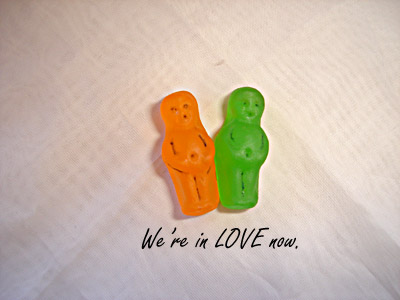 They were really quite horny little Jellybabies too. Look at them go!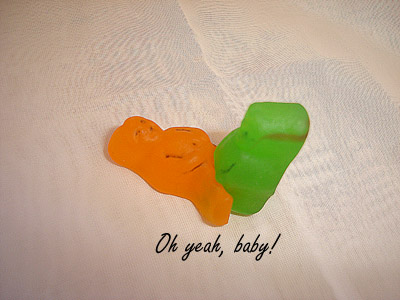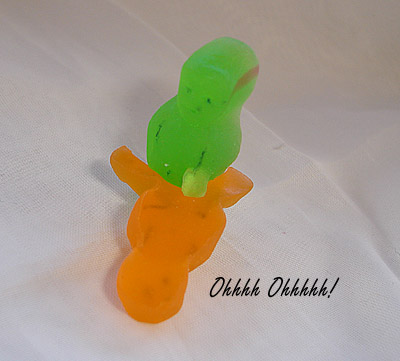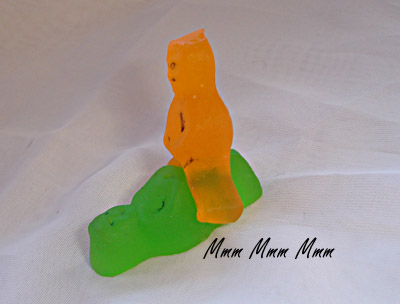 However, eventually they got bored, so they added some spice in the way of another woman. See how she is faceless? That is how they like her.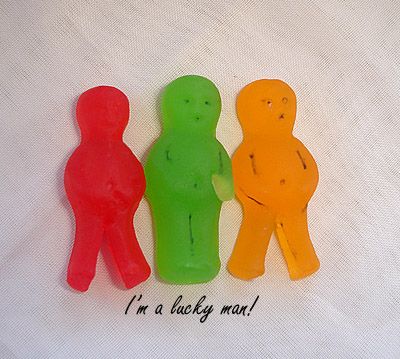 Roger liked to watch.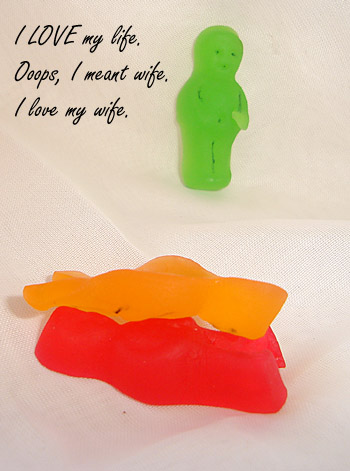 But eventually he joined in too. He couldn't help himself. Roger was like that.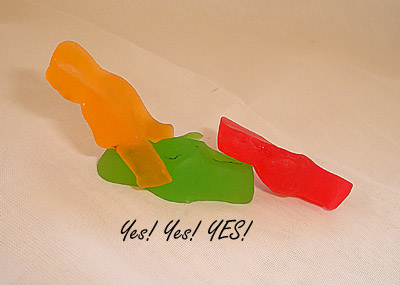 Eventually, they got bored and decided to amp it up a level. Enter their experiments into group sex.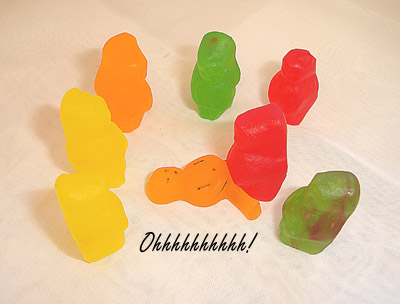 Pam enjoyed the group sex, but Roger didn't like seeing his wife get, well, rogered.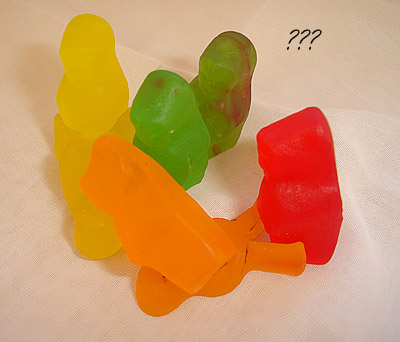 So they went back to their regular lifestyle.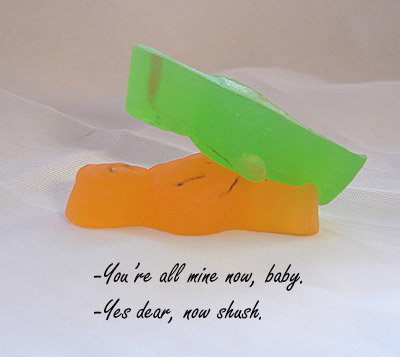 But Pam got bored easily.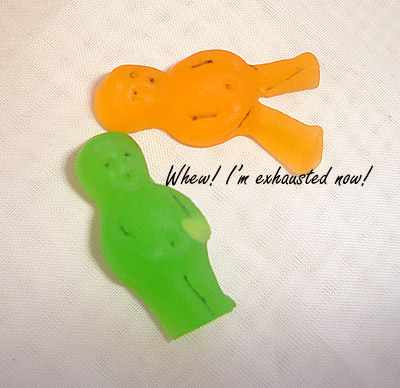 And found herself another lover. Roger came home from work early one day and caught them in the act.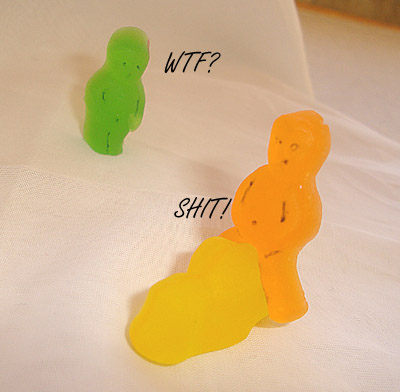 Roger went crazy and threw Pam off her faceless lover. He says that after that, everything is a bit of a blur.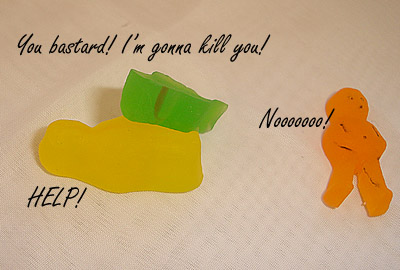 It didn't end well though.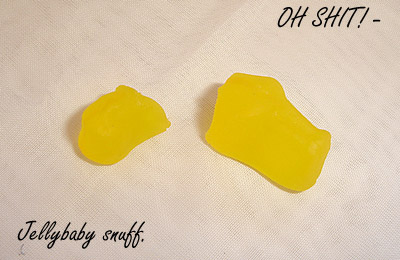 OOOOOPS!