I have been sorely remiss in handing out awards that I have been given. Better late than never though, right?
Just A Mom gave me this –
How sweet and pretty is that?
I would like to pass it on to Alli~Mrs Fussypants because I have finally subscribed to her feed and I am loving it.
Lotus, because she always needs bling. And magical and golden? Just screams Lotus at me.
Frogpondsrock because her photos are pretty magical
Tiff from Three Ring Circus because I wish I had magic sparkly dust to make everything better for her. Chocolate will help, right?
AND finally
Amanda from Shamelessy Sassy because I discovered her blog when I was nominating for the Bloggies. She is a finalist in the 'Best Writing of a Weblog' category. Go vote for her. Now!
Julie from Rats in Lab Cancer gave me this –

Thankyou Julie! Have you seen Julie's blog? Her Tato Head Tuesday post had me in stitches. Go read it.
I would love to pass this on to
Witchypoo for doing my maths problems in an email this morning. Also, because who else would make me laugh and cringe at the same time?
Ree over at Hotfessional. She ran out of bandwidth this month, so just bear with her until she can coerce some poor techie into fixing it for her.
Marie from Memarie Lane, she has just announced she is pregnant with her third baby and very happy about it. So don't ask if she is pleased or *gasp* not.
Zoe from I've Come Undone. Simply because I love her header. Duct tape all the way baby.
Sandy from Momisodes and Tiff from Three Ring Circus gave me this –

You guys are so nice to me! Thankyou. Tiff in particular has been having a hard time lately, her daughter Ivy is sick and she needs all the support she can get. Head on over to her blog and love her with your comments okay?
I'd love to pass this to
Cookiebitch because she ALWAYS makes me laugh. She swears a bit, so please don't visit her and then get all high and mighty about her language. I promise you, she won't care anyway. I can't link to just one of her posts because they are all so damn funny. Just go read her. Then subscribe because you don't want to miss a post.
Dawn from Alex Year One because she started the Hawtolucion.
Marylin at A Little Space For Me because she is awesome. 'Nuff said. She got sleep this weekend! Sleep is good stuff.
Also, to Candy from Candy's Corner. Because her post about her terrible holiday had me enthralled.
Okay we are getting there!
Mr Lady from Whiskey in my Sippy Cup gave me these

Now I'm not entirely sure what the Be The Blog award is supposed to be all about, BUT I figure I can just pass it on willy nilly because I can. So there.
To Jenty, because she writes so well and her photos are drool worthy.
Badness Jones because she always makes me laugh.
Courtney because she is moving interstate with her 2 yo and she is due to give birth to baby Blake any day now. Also because I haven't heard anything from her I'm starting to worry. What better way to bring her out of hiding?
And finally
Trish from My Little Drummer Boys. She chases after twin boys all day and still finds time to write a great blog.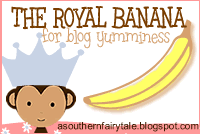 To Burgh Babys Mom. I always laugh when I am over at your place. Thankyou.
Maddy at Whitterer on Autism because she always makes me think.
Julie from Causes Rats In Lab Cancer because her comments are as funny as her blog.
And last but not least, Kelley. Because her colour scheme always makes me want coffee and chocolate.
Okay, I have crampy fingers now. Thankyou to all my lovely award givers. I *heart* you LOTS. Thankyou to everyone else for sharing your blogs with me.