When I was in hospital with Evelyn a few months back, I spent some time in the parents room, hastily drinking a too weak cup of tea while she slept the deep sleep of a baby traumatised by needles and seizures. I met a lot of parents in that room, all of us with that same look on our faces, part hope, part despair.
I remember one mother, her almost four year old son had just been diagnosed with Leukaemia. She'd had to move down to Hobart from Burnie, leaving the rest of her family behind, so that her son could have the treatment he needed to survive.
It's for families like hers that I am shaving my head. The Leukaemia Foundation helped her find housing and are supporting her through her family's journey.
When I was in Primary school, one of my best friends was diagnosed with Leukaemia, which she went on to beat. Blood cancers impact on so very many Australian families and the Leukaemia Foundation does their best to support them.
In another month, I won't have very much hair left. It's a small price to pay to help raise money for families who need the help that your donations will provide.
I urge you, please donate. Even if you can only afford $2 – that $2 might buy a mother a cup of coffee when she needs it most. It will provide help, support and counselling. It will provide financial assistance. It will be useful.
If you can't afford anything (and trust me, we've all been there) then you can support the Leukaemia Foundation by sharing my page, by promoting this, or by signing up to shave your own head, or colour your hair.
See? My hair is long and shaving it is scary! Make it worth my while and donate. DONATE. Please.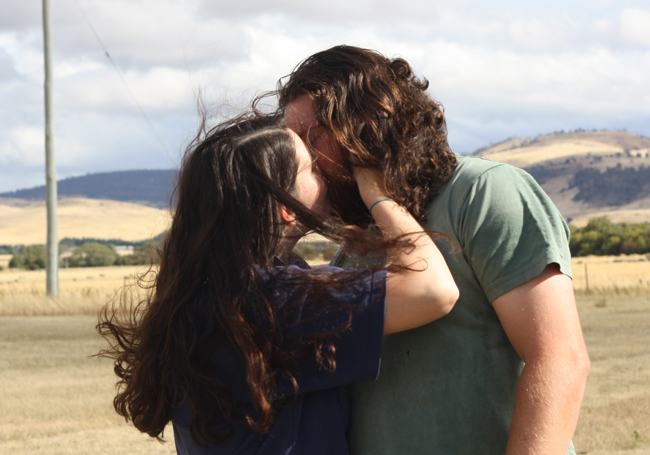 Photo by Amy, who did a great job.