I don't drink alcohol. Part of this is the Ehlers Danlos – my body doesn't process alcohol very well and I end up as hungover from two sips as I do from an all night bender. The other side of things is that I have an addictive personality and when I start drinking, I want to get very drunk, very quickly (and stay that way, preferably). I know this about myself, so hence I don't drink anymore.
Shloer got in touch with me a few weeks back to ask if I wanted to try their non-alcoholic wine. I'm a big fan of anything fruit based and fizzy, and so I agreed to try their drinks and run a giveaway.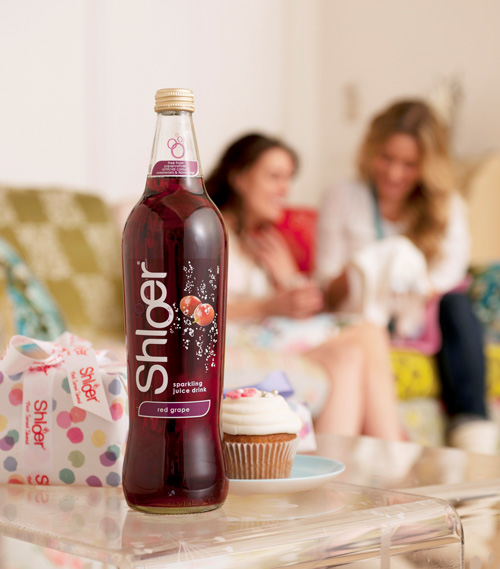 I really liked the red grape sparkling juice, because it wasn't overly sweet. It doesn't taste anything like wine and that's okay with me – but if you're a wine drinker and looking for something with the taste but without the alcohol, then this might not be for you. It is nice though – and no artificial colours or sweeteners makes it a plus in my book.
The white grape juice tasted more like a wine and it was sweeter too, but still nice. I wasn't as big a fan of it – probably because of the wine flavour, but I still drank the two bottles I received .
If you're pregnant and looking for something to serve at a baby shower, Shloer is nice. Also it would be good to serve at kids parties, etc etc.
Because Shloer would also like you to try some of their products, they've offered me an amazing hamper to giveaway!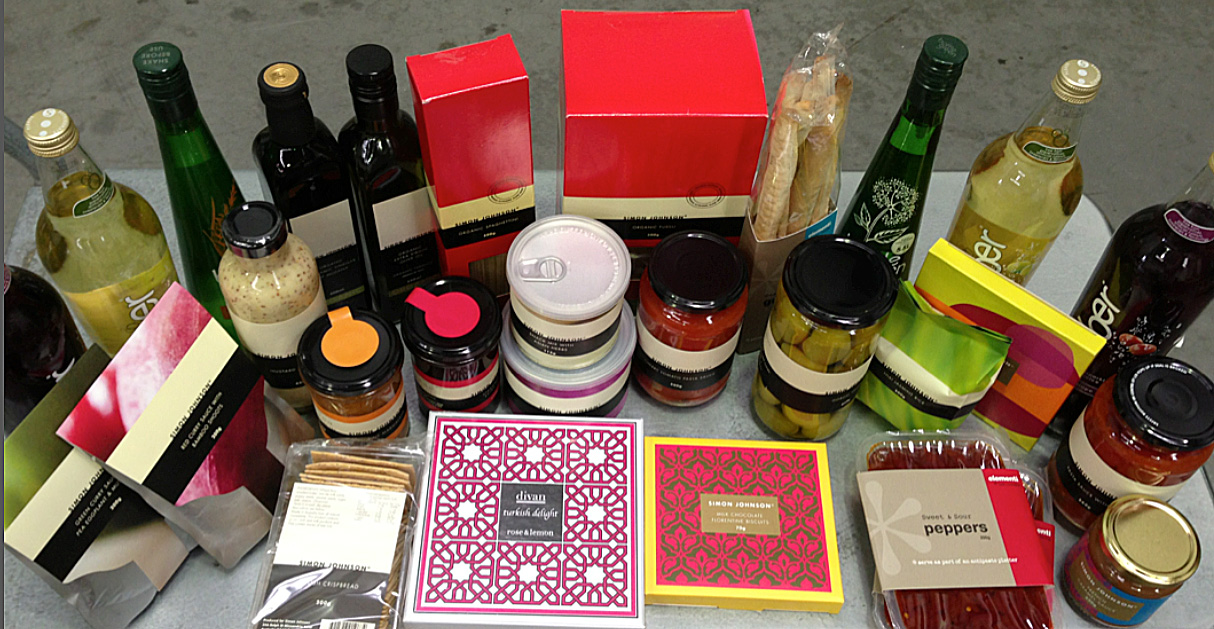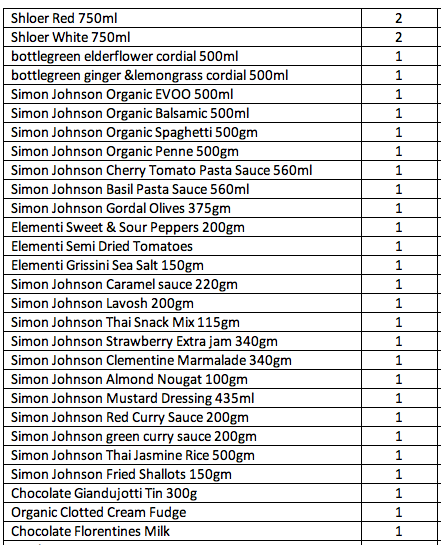 Frankly, I'm a bit envious that I don't get one of these hampers too! How nice does that stuff look?
If you'd like to win, leave me a comment below letting me know where you'd serve Shloer, and why. I'll pick the best entry.
Competition closes on the 10th of July. One entry per household. Entry is only open to Australian addresses. Etc etc. All the standard stuff. No offensive entries.
—
I received four bottles of Shloer to try in exchange for this giveaway. Opinions are my own. Normally I wouldn't do something like this unpaid, but the giveaway component made it worthwhile for you guys.
—
After much deliberation, Toni, you are my lucky winner! I'll be in touch shortly.