Only Hearts Should Be Worn On Sleeves: The snotty truth about motherhood is an eBook by the lovely and very talented Kellie O'Brien. I was lucky enough to receive an advance copy to read and review, and eagerly settled down in bed the other day for a bit of light reading.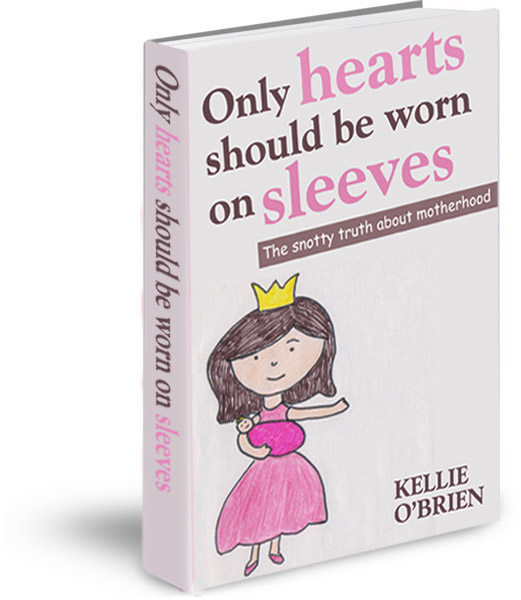 Kellie is funny. Her take on motherhood made me giggle and remember only too well my first few months of parenting Amy.
Taken from Kellie's column in The Advocate, you can see why Kellie drew such a big following and had strangers in the street wanting to meet "Baby Ella" and congratulate Kellie and her husband.
Below, Kellie talks a little bit about the ebook:
Only Hearts Should Be Worn On Sleeves is definitely funny and I would say a must read for mums-to-be, or new mums. I thoroughly enjoyed it, but I had to keep stifling my urge to send Kellie emails filled with commiserations and "I have so been there" type thoughts, as I reminded myself that Kellie now has a second daughter and knows exactly what she is doing.
Heh.
Kellie O'Brien can be found blogging at Three L'il Princesses, or on twitter here.
And! Because Kellie is lovely, she is offering one lucky commenter a free copy of her eBook! Just leave a comment below to enter.
Entries close 1st May.
—
I wasn't paid or compensated in any way for participating in this virtual book tour. I did receive a free copy of Kellie's book.