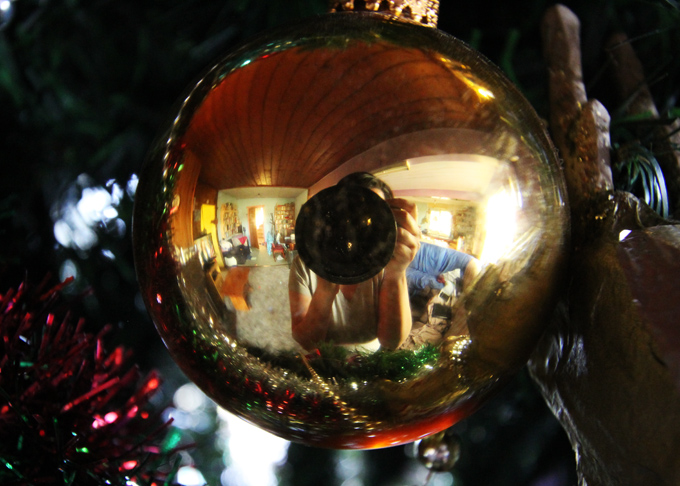 I know. It's not December yet, and so what I'm going to say might make a small portion of you really grumpy. Because CHRISTMAS IS COMING AND YOU CAN'T STOP IT.
Phew. Obviously I needed to get that out of my system.
My house is covered in tinsel vomit and abandoned baubles. Everyone is happy.
The kids have been begging for the Christmas tree since the beginning of November, asking when we were putting it up, could we decorate the house, when are we doing the treeeeeeee. It was getting annoying. Tonight we gave in and amidst much carolling and excited squealing, Nathan put up the tree. You'll note I said "Nathan" not "We", because I didn't help. Instead I made Naan bread and sang badly while I got to watch everyone else do the work.
I must say, this was the best tree putting up ever. Yes. I went there. Not being involved was awesome.
Our Christmas tree is passive aggressive. I don't think I told you that story, but a few years ago, I asked Nathan to go and buy a fake tree. He agreed, and then didn't do it. I asked him over the course of two weeks, before finally, he went down to Big W and bought the biggest tree they had.
"She wants a Christmas Tree? THERE. Have a GIANT FUCKING TREE."
It's kind of awesome. It made me smile then, and it's made me smile every year since. Giant Christmas Trees – a passive aggressive way of saying I love you.
It's been interesting to watch Isaac transition to the holiday season. Pre-kinder is almost over and we feel that he's ready to start in February when school goes back. But the end of the year is always a chaotic time, with orientations and parties and endings and beginnings. I've come to the conclusion that he is our very own holiday grinch, and I am okay with that. He had a meltdown earlier because we wouldn't turn the Christmas Carols off. Despite being a boy who likes music (but not lots of people singing, like say, at a school choir), christmas carols are just a bit too much.
He will be all right.
I'm watching Evie right now, pulling off all the Christmas balls. I warned everyone this would happen – to leave the bottom section undecorated. But no.
If the Christmas tree survives and stays decorated until Christmas day, I'll count that a success.
I'm not quite sure where the year has gone, to be honest. Lost in a haze of appointments, worry and PND I suspect. But I'm ready for it, ready for the holidays, and Summer, and long days without any plans.
It's going to be nice.
{ 3 comments }