This post is sponsored
——
At 8am when I woke up this morning, it was a balmy minus five degrees outside. And by balmy I mean not, and by minus five degrees, I mean I could probably get frostbite if I went outside right now.
And yet, until I got out of bed to run taps and put wood on fires, I was not cold.
This is a revelation, considering for as long as I can remember, I've spent most nights during winter cold in one way or another. No matter the blankets I piled atop myself, there would be some part of me which would not warm up without numerous hot water bottles and lots of shivering.
You see, Pooq dene Piumini Danesi, a luxury Italian bedding shop, sent me a Classic Duvet, which may possibly be the nicest thing I have ever ever slept under.
Tasmanian winters are cold, and I had resigned myself to just having to wait them out. Despite having the fire going non-stop and piling on all the blankets we owned, knowing it would be cold overnight was just a part of life.
I do feel a bit guilty – originally I had thought to give the duvet to Amy, who also gets cold overnight, but she spent a lot of time whining about how she likes HEAVY BLANKETS and it's possible the quilt was immediately put onto my bed instead and I didn't let her try it.
Made in Denmark and arriving with its own certification of authenticity, I almost felt like we should hold a welcoming party for this duvet.
The first night I slept under it, I felt like I ought to be cold. Light as air, it didn't feel heavy enough. But oh, it was warm! SO WARM.
And I was not cold. Not even a little bit. Even when I had to get out of bed to change Evelyn's wet bed, freezing in the midwinter night, I didn't take an hour to defrost again.
I can honestly say, it has been the nicest two weeks of sleep testing ever.
Bonus points: I also got a handy new duvet cover to put on it. Pretty blue and silky soft, I have been watching Evelyn like a hawk, because she has a tendency to draw on everything and really, I'd like to avoid having to wash sharpie out of this.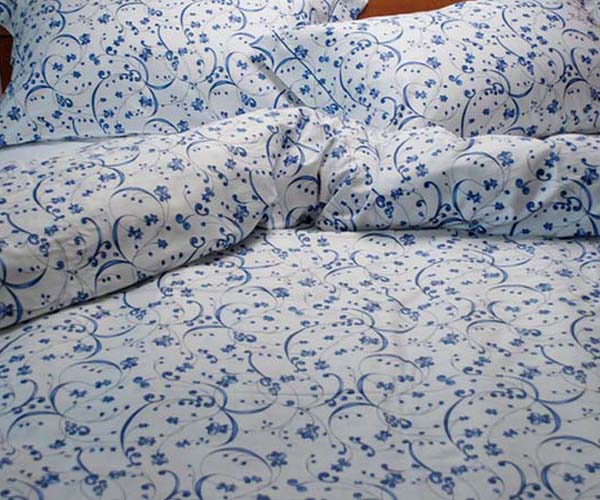 I will also admit, I like the Danish connection. My grandmother's family were from Denmark originally, arriving in Tasmania in the late 1800's. So I'd like to say I feel a Danish connection. Plus, the Danish princess is a Tasmanian girl from Kingston, so surely that counts for something.
From the company:
Our patented products PIUMINI DANESI® pooq dene® have been produced  in the same factory at Lunderskov in Denmark for nearly 40 years.

The quality of our products steadily increased, year after year, due to the ever more demanding requirements from our high class Italian clients. Italy is well known as a famous textile country – world famous for its "Made in Italy" products. Our products have been developed and made in Denmark – but always for quality conscious Italian clients.

For instance, even today the Danes sleep with 2 single duvets on the matrimonial bed without worrying a lot about breathability and aesthetics – while the Italian customer wants an efficient product and an elegant appearance. An Italian couple want to cover their bed with a double duvet and would never dream of using 2 single duvets on their bed.
I have to admire the Danes – Nathan and I switched to sleeping under separate duvets a few years back, and it was probably the best thing I could have done for my marriage. We no longer fight over the blankets, he doesn't kick all my covers off, and I don't have to spend all night wrenching everything back off him.
Clearly the Danish people know what they're doing when it comes to sleep.
My only regret here is that I don't make enough money from the soap business to buy everyone in my house one of these duvets. I know Amy likes heavy blankets, but I think once she slept under one of these, she would change her mind. But I'm a terrible mother, because I'm not giving her mine. (I'm a much better mother when I don't freeze all night)
You can check out all the duvets available for sale here at their website, or find them on Facebook here.
I know they're expensive, but they're an investment. The workmanship is so quality, short of being destroyed by scissors or fire, I can't see the quilts needing replacing, ever.
—
None of the photos used were mine. I had plans to take lovely staged photos, until I remembered I live in the middle of a "renovators delight" and my bedroom walls need relining and painting, because there's still texta on the walls from three years ago.
It's very clear I am not a home living blogger, with all the fancy white walls and pretty bedrooms.
What I am however, is a very warm, very well rested soapmaker.