When my children were babies, I lived in fear of them getting a cold. Snotty noses meant that middle of the night breastfeeds were miserable, as the poor kid tried to feed without drowning.
Now, there is a product for that! The Snotsucker from NoseFrida. Currently the #4 best selling product on Amazon, it seems like it would be great. My children are too old to test it out on, but I have FIVE of them to give away to you guys.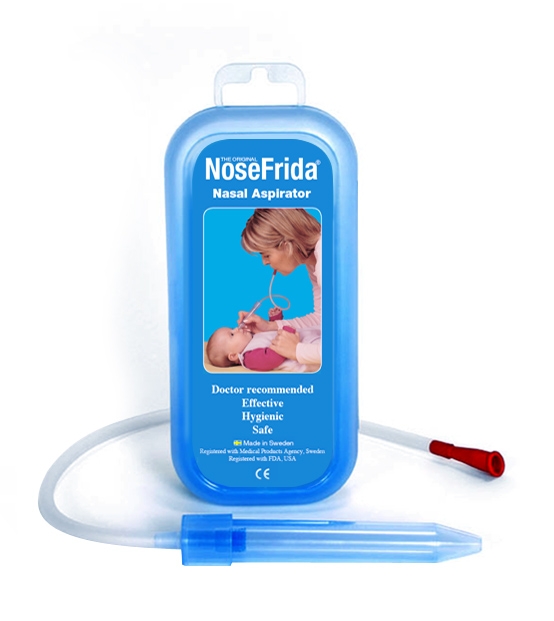 It's smart.
It's Swedish.
It's maybe a little strange.
It's doctor invented & recommended.
It's 100% hygienic due to the included filters (4).
It's fabulously reviewed (Rachel Ray, Parenting, & more).
It's a nasal aspirator that ACTUALLY WORKS!
It's NoseFrida.  The Snotsucker.
If you've got a baby and you're worried about the upcoming cold and flu season, you can score yourself one of these to test out, by entering below.
Just tell me in a comment below, what is your best cold remedy?
Also, for more information you can visit Nosefrida's website – or, if you have questions, Steven from Nosefrida will be watching the comments, ready to answer anything you might like to ask.