The weekend before last, I was down at Salamanca Market collecting cheese from Grandvewe Cheesery. Frogpondsrock and I had just left the Grandvewe stall when it started to rain, heavily. With a hop, step and a jump, we leapt into a nearby tent stall to shelter from the rain.
The tent belonged to Carl Sykes from Blueberry Boost Tea and he got the giggles at us, as we stood there drying off and reading the ingredients on the teabags he was selling. One thing led to another and I found myself trying his tea, before discussing Showcase Tasmania and asking if he would be interested in being part of it.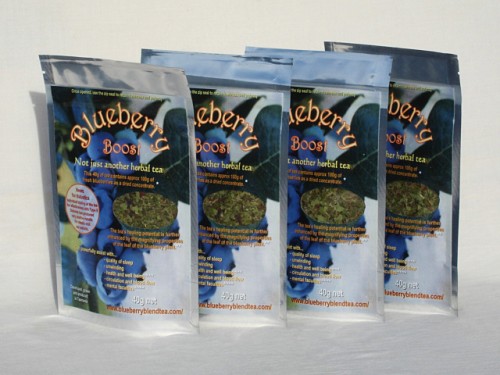 Carl has a blueberry farm down at Oyster Cove in Tasmania and along with selling his blueberry tea, he also sells dried blueberries and blueberry jams. A fifth generation Tasmanian (ner ner, I'm eighth gen) he is passionate about Tasmania and Tasmanian products and we spent a while discussing what I do and why I'm doing it.
I ended up with some blueberry tea to bring home and try, plus a few names of people to contact to see if they'd like to be a part of this. A worthwhile encounter all over!
Blueberry Blend Tea is delicious and claims to help improve blood circulation, amongst other things. I can't vouch for this specifically, but as someone who has a core body temperature similar to a lizard in winter, I will say that it is a delicious warming tea and I like it.
I made Nathan try some and even he liked it. He's not a huge fan of herbal tea, but I've caught him drinking it a few times now, which in my opinion is a great recommendation.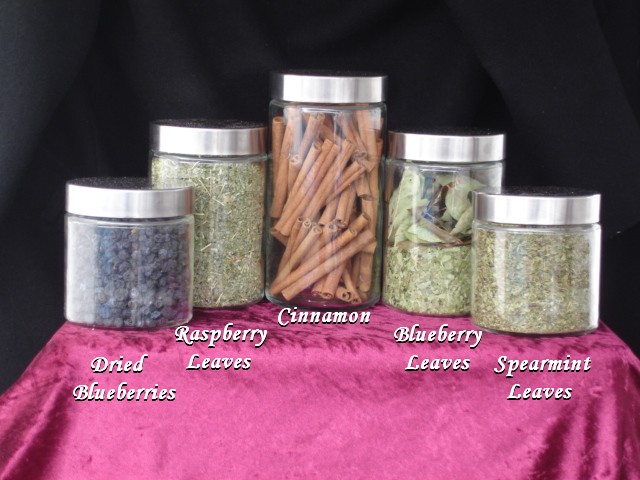 Blueberry tea contains dried blueberries, blueberry leaves, spearmint, cinammon and raspberry leaves. I've found it is quite good at settling my stomach of a morning, as well as an excellent tea for right before bed.
You can buy blueberry tea online here, or if you're Tasmanian, you can visit Carl at the Salamanca Markets on a Saturday.