This is also the post in which I start wearing proper maternity wear and remembering how comfortable it is. Why was I not introduced to maternity leggings a MONTH AGO? Internet, you've been slack.
Even better, the leggings were super cheap, because I refuse to pay anything over $20 for something I'm not going to be able to wear again. So, pffft to you, boutique maternity wear stores, with your $150 jeans and $80 tshirts.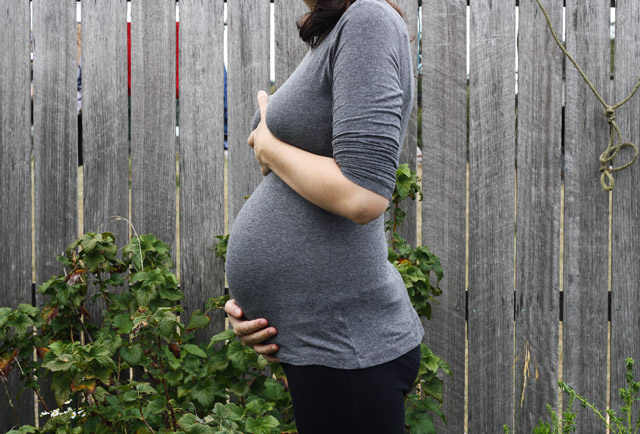 I also made the move to a maternity bra this week. While they're not as supportive as my adored regular bras, there is something to be said for both being able to breathe and not ending the day with underwire marks.
Fetal expansion is well underway, with last week's ultrasound showing both that the baby is a GIRL, and that she is growing perfectly on track with my dates. This is something that is both fantastic, and confusing, because the other two kidlets always measured between a week and two weeks behind. It's possible I am actually a little further along than I think I am – but it's not a huge issues. She will be out when she's ready.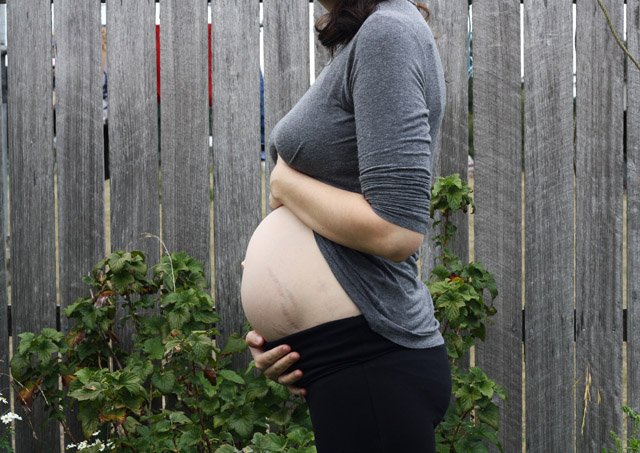 Exhibit II – my belly button is popping out. The upside of this is that my belly button is sparkling clean, all of the time. The downside is that it feels weird and the kids like to poke it.
While I don't have any new stretch marks, you can see the ones left by Isaac and I'm sure they'll start growing again soon. If I'm really lucky, they'll continue on the same path and I'll end up with stretchmarks that look like flames. Or zebra stripes – I can't quite decide which.
Stomach is also a strange shape. I blame those pesky internal organs, who insist on rearranging themselves around the baby.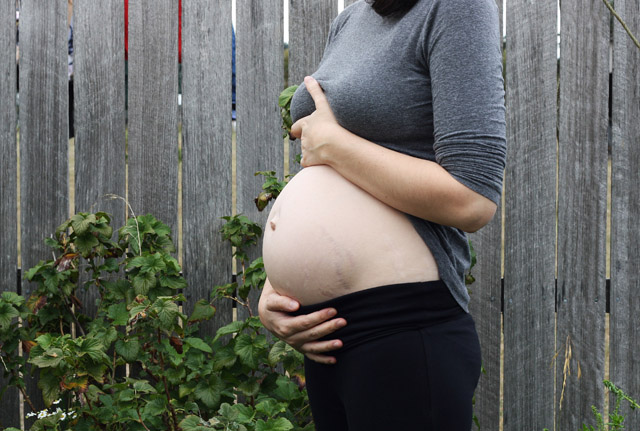 Internet, I feel very large for 21 weeks.
New this week is reflux that is so bad I can't physically function until it eases. I'm on a PPI for the floppy gastric system, but even Nexium is having a hard time keeping on top of this. Antacids are vaguely helpful, but the sensation of someone stabbing me in the breastbone and twisting the knife is not something I'm enjoying.
If you've got any remedies for reflux, I'd love to hear them. Otherwise, how is your Sunday going?