YOU GUYS. The upworthy headlines drive me crazy. So crazy of course I had to use one, because IRONY. Or something.
(This isn't ironic, it's just annoying.)
Yesterday was supermarket day and Coles had strawberries on special. When we got home, I shared the strawberries with Evelyn and YOU'LL NEVER BELIEVE WHAT HAPPENED NEXT.
Oh wait, yes you will. Because of course she's allergic to strawberries suddenly.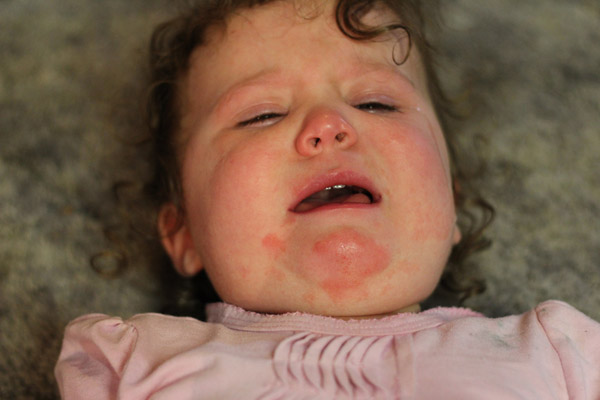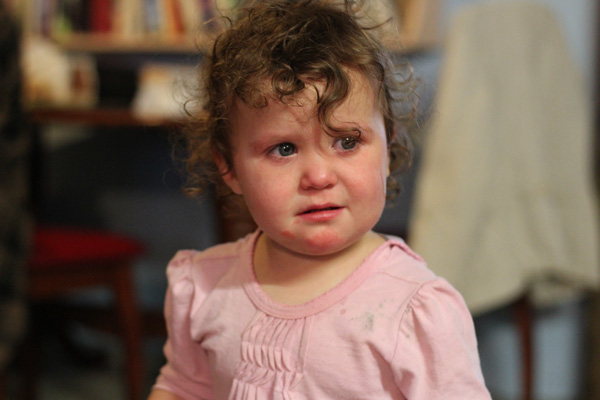 I put her to bed shortly after these photos. 45 minutes later she was awake, screaming, with a sore tummy and a even splotchier face. No breathing problems or swelling though, so thank god for small mercies.
After panadol, cuddles and lots of love, she let me put some soothing cream on the angriest of the red bits.
Strawberry allergy. Grumble grumble grumble.
She had a bad night and today seems like her tummy is still causing a bit of pain, but the redness has eased, leaving behind a big eczema flare up.
On the upside, strawberries are much easier to avoid than peanuts or eggs.
And she'll probably grow out of it.
And it's not that big a deal in the scheme of things.