Finally, small businesses have jumped on the social media bandwagon. Sure, it took them two years to catch up to the rest of us, but here they are finally, tweeting and facebooking away.
It's good, isn't it?
Well…. maybe not.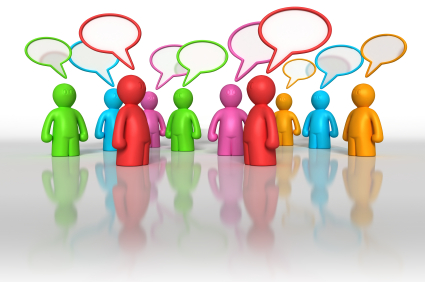 When I find a new product that I love, the first thing I do is hunt them down on twitter, or facebook. This way, I keep track of lots of products I enjoy, through various social media channels – although twitter is the biggest way I follow.
What I've noticed happening though, is businesses using social media badly. Things like not responding to questions, refusing to acknowledge new followers and generally acting like they're "bigger" than everyone else out there in this pond.
News flash: Social Media has lowered the barriers between businesses and consumers and consumers are not wanting to be talked at anymore. They want a conversation and a business they can relate to.
It's called SOCIAL MEDIA for a reason – you use it to be SOCIAL.
When I spot small businesses on Twitter not following back their buyer base, I get grumpy. You've got 300 followers, but only follow back 30 people and refuse to reply to me if I ask you a question, or respond to your tweets? Sorry, but maybe I don't want to buy your product anymore.
I see a lot of Tassie businesses wanting my money and yet, they won't follow back on twitter. They won't be drawn into conversation, they won't respond to my tweets and a few of them have been downright rude.
If you can't be polite to your clientele, then how do I know that you're a business I want to support?
I can see that a lot of businesses are aiming at being "exclusive" and I call bullshit.
Exclusivity in your conversations does not make your product more desirable. It doesn't make me want to visit your restaurant or buy your product, knowing that you have 800 followers and only follow back 30 of them. How is that the POINT of SOCIAL media?
It's just mind boggling to me, that businesses would treat their customer base like they're unworthy to be spoken to.
Here's the thing – you don't have to be knowledgeable about social media to do it well. You just have to be friendly.
That's all we want.
And honestly, having a rude social media presence is worse than not having one at all.