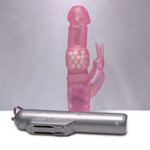 We all know blokes have a wank (although some women try to deny this fact) but how many women are open about masturbation?
Hardly any that I know of. At least not in real life.
So what is it that we are all so scared of? Are we scared of our best friend finding out that we like orgasms, even when our man is too tired to give them to us? Or when you don't have a man at all?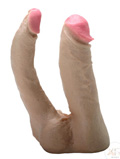 Why do vibrators scare women so much that we orgasm with them and yet we can't talk about them? I got a google search the other day 'is it okay to buy my 14 year old a vibrator?'
OF COURSE IT FUCKING IS! Buy her a vibrator and a good store of batteries. Install a lock on her door and let her orgasm her way to bliss. If she's home playing with a vibrator then she isn't out getting her rocks off with a 15 year old boy who could possibly get her pregnant!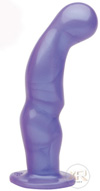 [Not that I did that of course. Ahem]
Women need orgasms as much as men do and if your hubby is a bit weird about it, remind him that the more orgasms you have, the more you want and he should really go and buy you some batteries shouldn't he!
If nothing else, he might set out to prove exactly why the real thing is better than a vibrating version. Or not, as your tastes may run.
Most women masturbate at some point. Some use it to fall asleep at night, or to get rid of headaches (and yes, orgasms do indeed help with headaches).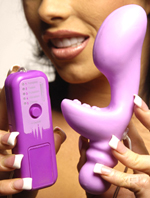 So why are we so anal about it? You all know that my lovely daughter found my vibrator one day and then appeared, swinging it like a light sabre.
And you all know that I am pregnant and on a sex ban, therefore my imagination may be getting away from me at times [if it happens in my dreams, then it doesn't count].
I don't think I have ever spoken about masturbating [in as many words] with friends. Until I started blogging, I had never discussed the pros and cons of sex toys with anyone aside from Nathan.
So I want to know, have you discussed sex toys with your best friends? What about masturbation?
Would you attend (or host) one of those sex toys parties?
And if I hosted a sex toy party (which I have always wanted to do), would you like me to post about it afterwards?
All pictures again stolen from my favourite site.