Slightly NSFW, no actual photos of vaginas here, but there are photos of ceramic vaginas, all white. Just so you know.
***
A few months ago I was watching an SBS documentary about teenage girls and their body issues relating to their vagina*. Most of the girls spoken to were ones about to undergo labiaplasty – most notably a reduction in the size of their labia minora.
I was a bit astounded at girls wanting to cut their vagina to pieces, just to make it 'neater' or 'prettier'.
We followed their journey and by all accounts, none of the girls regretted the surgery. We won't talk about lost nerve endings, or loss of sensation or any of the other things that they might have and not know about. How do you tell when something is missing?
Part of the problem, I think, is that women don't get to see vaginas very often. Of course, we've all probably had some access to porn, but porn stars aren't exactly portrayals of real female beauty anyway, are they? Not to mention I'm hearing rumours that a good portion of porn stars have had labiaplasty anyway, and that girls in magazines have their vaginas airbrushed, so that only the labia majora can been seen.
The documentary stayed with me, rattling around in the back of my brain where I keep my 'issues to get upset about when I've got time' folder.
When I went to MONA, I was thrilled to pieces to see a wall of vaginas. All shapes and sizes, wobbly labia and all.
Called 'Cunts… And Other Conversations' by artist Greg Taylor and friends, it contains 150 sculpted vaginas, all different and all brilliantly done.
Models ranged in age from 18 to 78 and came from all kinds of religious backgrounds.
Xanya Mamunya is a harpist who features among the works. She says of the modelling process, "It was empowering because I am from a generation that never even looked down there. I wasn't even told about the menstrual cycle until I thought I was bleeding to death. Modelling for the exhibition made me feel that I was part of something that I think is very important – for everyone."
It's a bit disconcerting to walk along a hallway whose main feature is something we're taught not to look at too closely, but it was also really interesting. Like penises, no two vaginas are the same and honestly, I'm not sure why we'd expect them to be.
Sadly it would seem that glossy magazines have been our go-to guide for women to try and discover what is normal, and glossy magazines are about as far removed from reality as you can get.
I think that every teenage girl should get to look at the huge range of normal, because looking at Cunts… And Other Conversations, all I am struck by is that there is no such thing as normal. We're all unique and that can only be a good thing.
My only complaint is that we need a sister exhibition of 150 penises, to showcase 'normal' for men.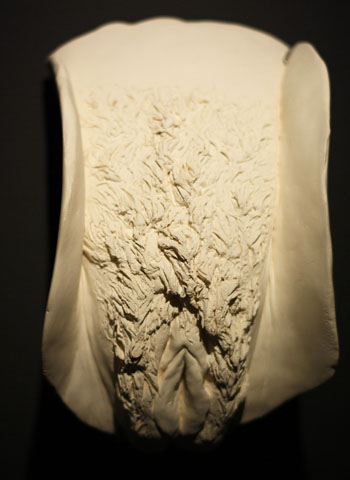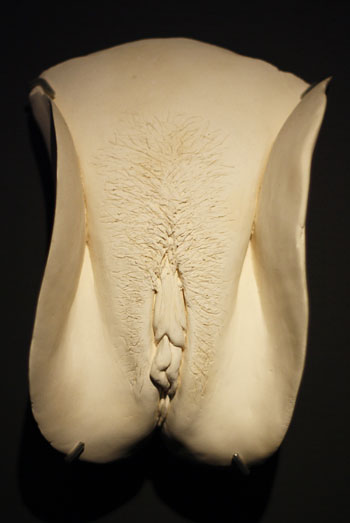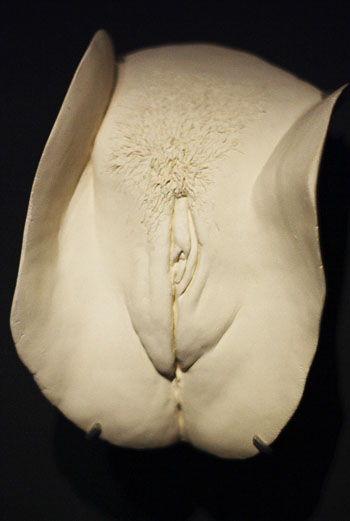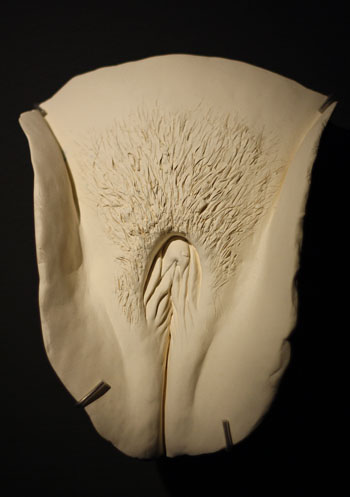 *Yes, I know the technical term is vulva, but I found it easier to use 'common language' for this post.